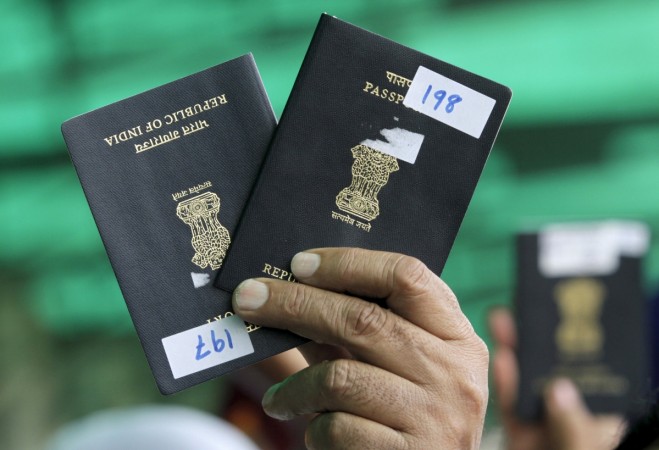 The Ministry of External Affairs has been streamlining quite a few things when it comes to passports, so that the citizens of India do not have to face any hassle while applying for it. And adding to this convenience, the MEA has now decided to remove the Class 1 officer's recommendation, which was, until now, mandatory while applying for tatkal passports.
The decision came into effect on January 25, 2018, making things much easier for applicants in the tatkal category.
A Class 1 officer is any central or state government employee at the designation of deputy secretary or above. Gazetted officers such as a district collector, superintendent of police, assistant commissioners, tehsildars or government officials with a higher designation also are class 1 officers.
"Henceforth, there won't be any need of a Class 1 officer's verification for tatkal passports," Hindustan Times quoted JD Vaishampayan, IES regional passport officer, Pune, as saying.
Until now, applicants seeking a passport in the tatkal category required to get a certificate from a Class 1 officer, but the MEA believes that this may be tough for many people as not everyone knows such an officer.
"We have taken this step to let the people know that the Government of India trusts its people completely. This is one of the steps in the direction of MEA's consistent efforts towards formulating a pro-people policy," added Dnyaneshwar Mulay, secretary, ministry of external affairs and overseas Indian affairs.
"This decision would help all such common citizens of our nation wanting to apply for a tatkal passport. If an applicant provides all the necessary documents and all of those are valid documents, we don't need a middleman to verify it.
"With this new norm in effect, the documents an applicant would need for applying in the tatkal category are an Aadhaar card, Pan card and election card."
Meanwhile, the MEA is also considering changing a few designs on the Indian passport. The ministry has said that it may keep the last page of the passport, which currently contains many details of the holder including the address, blank.
Surendera Kumar, under-secretary of policy and legal matters at the consular, passport and visa division of MEA told HT that the ministry was thinking over the plan and it could be implemented when the "next series" of passports are issued.
The new passports may also come in a different colour scheme. Currently, Indian passports are issued in three colours – white for government officers and those travelling on work allotted by the Centre, red for diplomats and blue for other citizens. The blue passport too has two categories – one which requires emigration check and another that doesn't.
With these changes, the passports that require an emigration check may come in orange, to facilitate checks as it will be easier for security officials to identify which passports need a check and which do not.