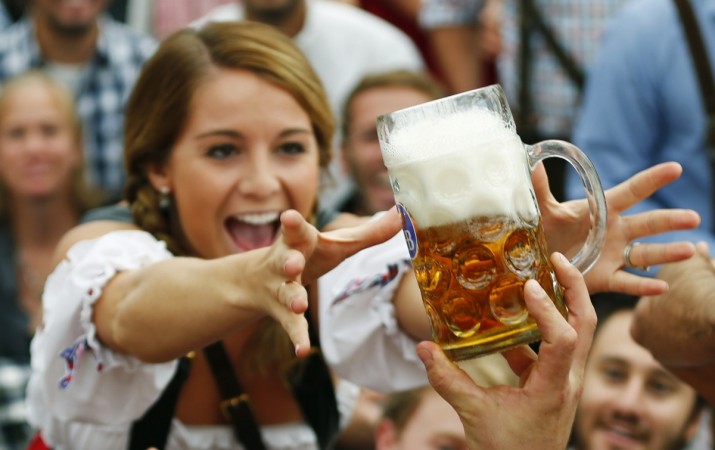 We typically know of devices called breath analysers that are used to determine the concentration of alcohol in human body, but from now on the alcohol content can even be measured by analysing the sweat of a person. What is more interesting is that the new devices that detect alcohol in sweat are actually wearable, and can be put on just like a tattoo.
Experts from the University of California, San Diego have developed a flexible wearable sensor that can determine the level of alcohol in blood from a person's sweat and even transfer the data wirelessly to a laptop or a mobile phone. Their research has been published in the journal, ACS Censors.
This device comprises a wearable tattoo that sticks to the skin, induces sweat and electrochemically determines the alcohol concentration in human blood. The device also has an electronic circuit board, which is connected to the tattoo by a magnet and transfers the data through bluetooth to any mobile device, the research said, according to ANI.
The device, according to the scientists, could be used not only by traffic cops but also by friends who can check upon each other to measure the level of alcohol.
"Lots of accidents on the road are caused by drunk driving. This technology provides an accurate, convenient and quick way to monitor alcohol consumption to help prevent people from driving while intoxicated," researcher Joseph Wang said.
The study was based on the analysis of nine healthy volunteers who wore the device before and after drinking alcoholic beverages (beer and wine). The device, according to the study, accurately measured the alcohol concentration in their blood even if these participants were shaking or bending.