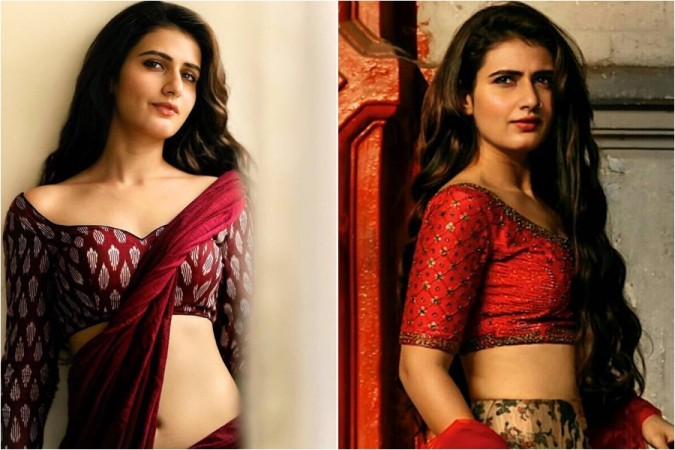 Thugs of Hindostan actress Fatima Sana Shaikh is in the news for the wrong reason again. This time, it's not about her photos but about her eyebrows.
The daring Dangal girl has shaved her eyebrows and we guess it has something to do with her character in Thugs of Hindostan.
Fatima has received a lot of flak due to her Instagram posts and most of the haters have slut-shamed her. So, let's take a look at her Instagram photos again which prove that she is like any other girl. Then you will feel her pictures are not extraordinary or offensive – they are just what we also do.
These photos will show that Fatima is just like us.
Don't-know-what-pose-to-strike moment
One of Fatima's Instagram photos shows her posing with a finger on one of her eyes. Well, we know this moment when we are asked to pose and we don't know what to do. Maybe the Dangal girl was going through the similar moment.
One with the bestie
We all have a selfie or weird pictures with our bestie. Fatima's Dangal sister Sanya Malhotra looks like her BFF. Take a look at their adorable pics.
Childhood pic
If you are someone with Instagram fever, you must have put your childhood photo there. Isn't it? Well, Fatima is no different.
That beach pose
It is everyone's dream or a wish to do a sexy beach pose.
Favourite cartoon T-shirt photo
A click with your favorite Mickey Mouse, Superman, Tom & Jerry or Batman T-shirts. Fatima looks adorable in one of those pics.
Festival poses
Diwali, Christmas or Holi, festivals are meant for good pictures with family and friends, and a solo one is a must.
Close-up
Close-up photos are the new trend.