The three-day Global Entrepreneurship Summit (GES) 2017 started on Tuesday, November 28 with Prime Minister Narendra Modi and US President Donald Trump's daughter and advisor Ivanka Trump — who jointly inaugurated the event in Hyderabad — calling for more women across the world to become entrepreneurs.
The event was also attended by External Affairs Minister Sushma Swaraj, Defence Minister Nirmala Sitharaman, Sibongile Sambo, the founder of the first 100 percent black-female-owned aviation company in South Africa and many prominent business personalities.
Here are some highlights from the Day 1 of GES 2017:
1. Prime Minister Narendra Modi, addressing the summit, invited the entrepreneurs and businessmen to India to become part of Make in India through investment. PM Modi said, "To my entrepreneur friends from across the globe, I would like to say: Come, Make in India, Invest in India - for India, and for the world. I invite each one of you to become a partner in India's growth story. And once again assure you of our whole-hearted support."
2. Referring to the development drive India has witnessed under the Global Service and Tax Reform of 2017, the PM said, "A historic overhaul of the taxation system has been recently undertaken, bringing in the GST across the country."
3. Ivanka Trump greeted the female participants at the summit and in her address she said, "This year's summit is focussed on a theme that is key to our future: Women First, Prosperity For All. I am proud that for the first time ever, women make up the majority of the 1,500 entrepreneurs selected to attend."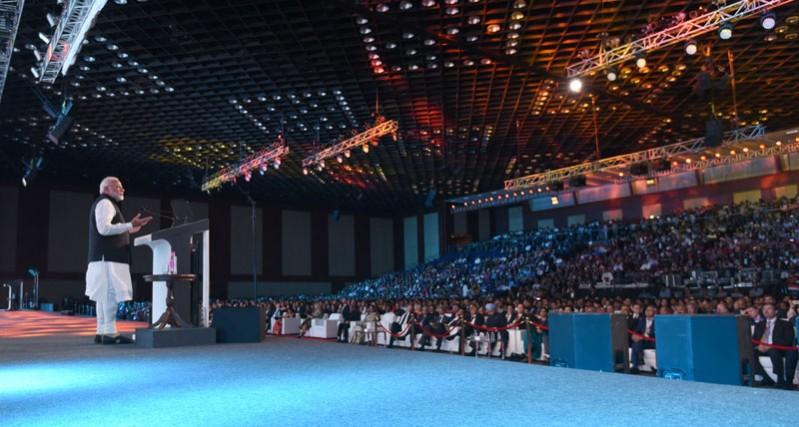 4. Ivanka stressed on how significant it has been in past few years for women to be a part of the entrepreneurial drive the world has witnessed and added, "Fuelling the growth of women-led businesses isn't simply good for our society -- it's good for our economy. One study estimates that closing the gender entrepreneurship gap worldwide could grow our global GDP by as much as 2 percent."
"Just consider, if India closes the labour force gender gap by half, your economy could grow by over $150 billion in the next three years," she said.
5. External Affairs Minister Sushma Swaraj welcomed the delegates who attended the GES2017 and hailed the Ivanka-led US delegation for their efforts to promote entrepreneurship program on a global level. "I would like to thank Ivanka Trump, co-host of this summit. She represents energy & spirit of an entrepreneur that characterizes the youth of today," she said.
"I have no doubt that under the leadership of PM Modi and President Trump India and US relations will reach new heights & contribute to global peace & prosperity," she added.
6. Defence Minister Nirmala Sitharaman seemed to be keen on involving the startup action plan into Indian defence bodies. "Indian startups are continuing to make integral contributions in the area of defence in India & abroad."
7. PM Modi referred to the insolvency and bankruptcy codes which were introduced by his government and he said, "Our Insolvency and Bankruptcy Code introduced in 2016 is a step towards ensuring timely resolution for stressed ventures. We have recently improved this further, preventing wilful defaulters from bidding for stressed assets."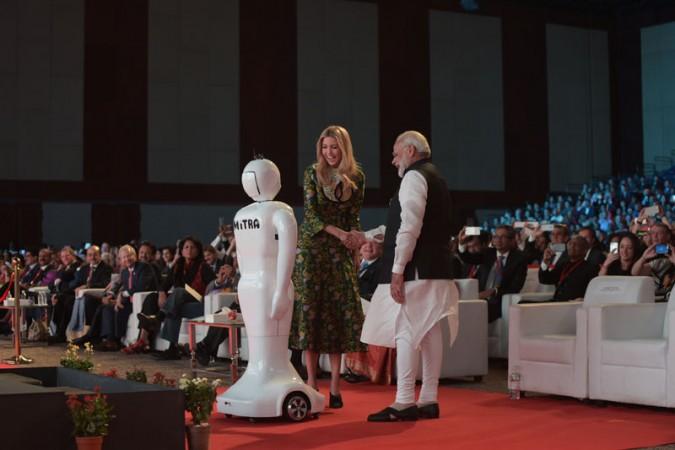 8. Pointing out at the drastic growth of India's foreign exchange reserves PM Modi said, "An investment-friendly environment needs to be stable from the macroeconomic perspective. We have succeeded in containing the fiscal and current account deficits and curbing inflation. Our foreign exchange reserves have crossed USD 400 billion and we continue to attract large foreign capital flows."
9. This is the 8th GES which brings together entrepreneurs, investors and eco-system supporters for mentoring, networking and investment matchmaking. This is the first time that the event is being held in South Asia.
10. The delegates include about 400 each from India and the US and the remaining from the rest of the world.
(With inputs from IANS)