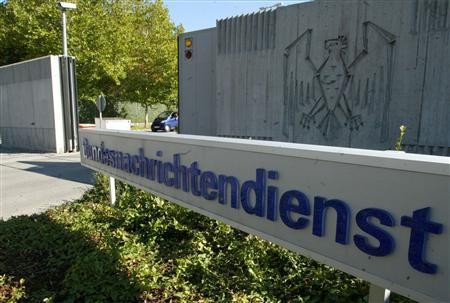 A German newspaper has made a sensational claim on Monday that the country's foreign intelligence agency, Bundesnachrichtendienst (BND), has spied on top French officials on behalf of the National Security Agency (NSA).
The revelations published in the German daily, Suddeutsche Zeitung, has put the Merkel government in a soup as for long it has portrayed itself as a victim of 'NSA snooping.' The Local noted that the reports of German spying on European firms for the United States has left Chancellor Angela Merkel's government embarrassed.
The sensational report stated that the German intelligence agency assisted NSA in its "political espionage" by putting "top officials at the French Foreign Ministry, the Elysee Palace and European Commission" under surveillance.
According to Süddeutsche Zeitung, NSA has been using Germany's listening posts "for years" for its spying purpose.
The revelation came just days after Bild newspaper ran a report stating that Germany's Interior Minister Thomas de Maiziere, who is a close ally of Chancellor Merkel, had been "lying" about Germany having no knowledge of NSA snooping.
The report, citing intelligence agency documents, claimed that Chancellor Merkel's office was informed about the German involvement in the US economic espionage in 2008 during her first term itself.
It further reported that BND obtained sensitive information such as email and IP addresses as well as telephone numbers to help the American agency spy on certain European companies.
"I do follow the rules," Maiziere said in a statement. However, he denied that he lied to the parliament about BND cooperating with NSA and emphasised that the allegations were untrue and that he can prove his "innocence."