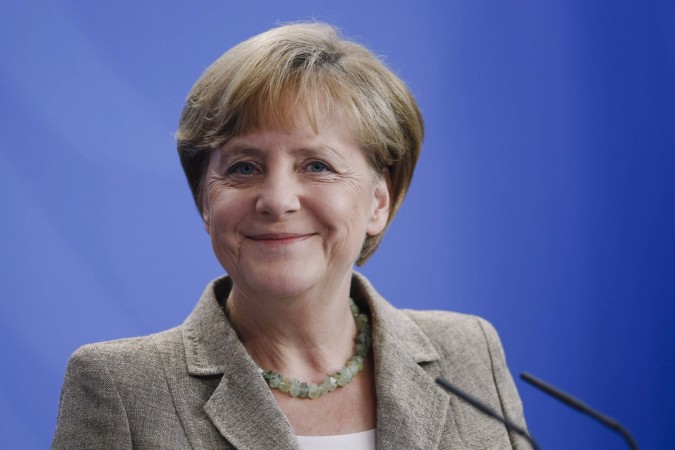 Germany on Thursday expelled the chief of the US secret services in Berlin as the row over the alleged American spying seems to be heading towards an irreparable political storm between the two countries that are lately seeing their relationship deteriorate to its worst.
The diplomatic rift – the worst in years – comes after two suspected US spies were arrested and interrogated last week in Germany, where angry sentiments are still rampant ever since the US whistleblower and former NSA contractor revealed that US has been snooping into Chancellor Angela Merkel's phone conversations.
"The representative of the US intelligence services at the embassy of the United States of America has been told to leave Germany," government spokesman Steffen Seibert said.
The decision was made based on the ongoing probes by German officials of suspected spying "as well as outstanding questions over the last several months about the activities of the US secret services in Germany," the SCMP quotes the spokesman as saying.
"The government takes these developments very seriously," Seibert added.
According to the BBC, the chairman of the Bundestag (parliament) committee that oversees the secret service has said Germany was forced to take the action because of US spying on them as well as Washington's failure to co-operate and provide appropriate and timely response on the case.
The United States have lately been showing signs that it is guilty of spying on Germany – its ally and close friend – as the White House has never denied allegations that a German intelligence agency employee arrested last week was passing secret documents to the National Security Agency.
The good friendship between the two countries has altered into bitter diplomatic rifts after it emerged Chancellor Merkel's mobile phone was monitored by NSA – thanks to the sensational revelation of Snowden last year.
The White House has chosen to respond cautiously to the issue saying security and intelligence relationship with Germany "is a very important one and keeps Germans and American safe."
"It is essential that co-operation continue in all area and we will continue to be in touch with the German government in appropriate channels," BBC quoted Spokeswoman Caitlin Hayden as saying.