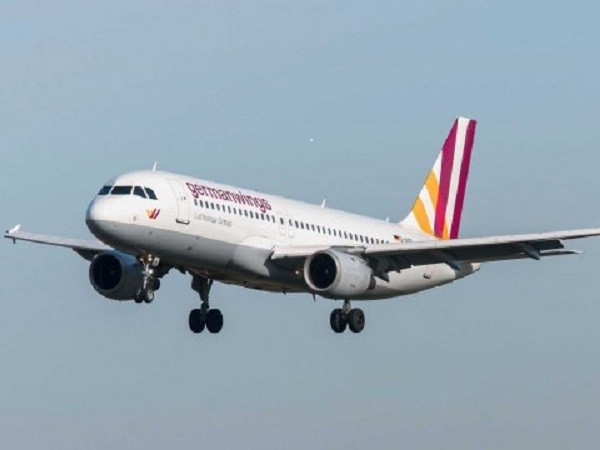 See Germanwings Airbus A320 Crash Photos
The Germanwings Airbus A320 crash has shocked many, but there were a lucky few who changed their plans last minute and escaped a sure 'death.'
It is now emerging that a Swedish third division football team booked on the doomed Germanwings flight, which crashed on Tuesday in the French Alps, escaped death by changing flights at the last minute.
Dalkurd FF, the Kurdish community's club in Sweden that is widely followed by supporters from the Kurdish diaspora around the world, had initially booked on the doomed Germanwings flight. The team from Borlaenge in central Sweden were to fly home on the budget carrier after a trip to Catalonia.
However, the team changed its plans at the Barcelona airport and instead re-booked themselves on three other flights flying via Zurich and Munich, AFP reported. The team is said to have felt that the layover in Duesseldorf would be too long.
"There were four planes that left around the same time and that flew north over the Alps. Four planes and we had players on three of them. You can say we were very, very lucky," Sporting director Adil Kizil said.
Dalkurd FF team goalie, who posted a series of messages offering his condolences to the families of the victims, noted that it was a close call for the team.
"To all those who have tried to contact us in the past few hours we are home and we are fine. It was another plane. May they rest in peace," goalkeeper Frank Pettersson wrote on Twitter.
Till alla som försökt få tag på oss de senaste timmarna så är vi hemma och mår bra. Det var ett annat plan. Må dem vila i frid. @DalkurdFF

— Frank Pettersson (@frankpettersson) March 24, 2015
Similarly Brazilian businessman, Rafael Rebello was going to buy GermanWings tickets to meet a client in Cologne, 40 kilometers from Dusseldorf. However, after confirming the flight tickets, he stepped out of the line to make a call and when he came back the ticket rates had increased.
At this, he called up his contact in Cologne to ask if he can reschedule the meeting. Rebello then bought the tickets for next week. On hearing the news, Rebello's wife reportedly called up his client to thank him for being so cooperative.
Similarly a Spanish citizen David Cabanes had planned to fly GermanWings flight U49525, but because of a change of plan, he flew a day earlier.
Cabanes told BBC that he was initially 'shocked' but then was 'happy.' Later as the magnitute of the accident, especially the news about the children emerged, "..I realised how lucky I am," he said.
All the 150 passengers and two babies onboard the Germanwings Airbus A320 are presumed dead. It is reported that there were 67 German nationals, 45 Spanish, two Australians, two Japanese and one person each from the Netherlands, Turkey and Denmark among the victims.
A German official said that a group of 16 German high school students and two teachers, who were returning from an exchange in Spain, were also onboard the flight.