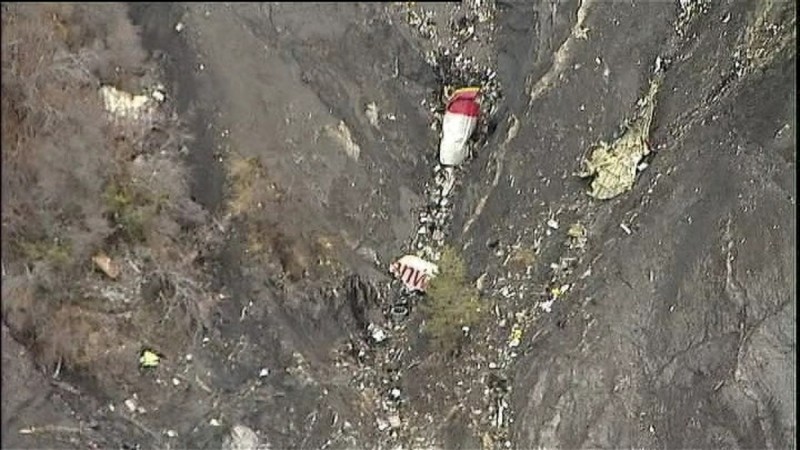 The cockpit voice recorder of the doomed Germanwings 4U9525 flight has revealed that one of the two pilots was locked out of the cockpit before the plane with 150 people onboard crashed on Tuesday.
The cockpit recordings show that one pilot left the cockpit and then was locked out. It is, however, not clear if it was the captain or the first officer.
The black box recorded the sound of knocking on the cockpit door, light at first, but with no response from the pilot at the controls, the knocking gets louder; and the pilot locked out even attempts to knock down the door to get in, a source told The New York Times.
"The guy outside is knocking lightly on the door, and there is no answer. And then he hits the door stronger, and no answer. There is never an answer," the source revealed.
"You can hear he is trying to smash the door down," the investigator added.
This finding raises fresh questions as to why the pilot left his seat, and why the second pilot inside the cockpit never opened the door.
At the beginning of the flight, the pilots seemed to be engaged in a normal conversation in German, and trouble started only when one of the pilots stepped out of the cockpit.
Investigators were probing several theories on Wednesday about the cause of the crash of the Airbus A320 in normal weather conditions in the French Alps.