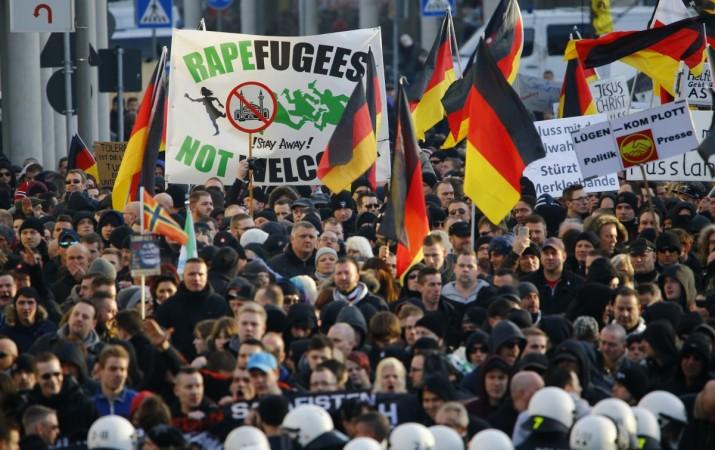 At least 26 women have reported being sexually assaulted and groped by groups of men at a four-day music festival in the city of Darmstadt in Germany, the police said.
According to Agence France-Presse, three Pakistani men, aged between 28 and 31 and seeking asylum in Germany, were arrested on Sunday in connection with the incident, while the New York Times reports that two of the three men arrested are Pakistanis.
The AFP report said the women, mostly young, have filed 14 criminal complaints between them, claiming they were surrounded and groped by men in ways that draw similarity with the mob attacks at the New Year's Eve celebrations in Cologne this year.
Adding that groping "was apparently the main motivation," Ferdinand Derigs, spokesman for the Darmstadt police, was quoted by NYT as saying: "These people then approached the women, danced around them and touched them in an inappropriate way." He also said several women claimed they were surrounded by groups of up to 10 men.
Around 100,000 people reportedly attended each day of the open-air music festival in Darmstadt. Only a few criminal complaints had been filed initially, but then the number rose to 26 by Tuesday afternoon and is expected to rise further, reports NYT citing German news media.
Local media apparently also reported that the three men who had been arrested were later released.
Germany has become vigilant about sexual abuse and harassment at mass events since New Year's Eve in Cologne, where hundreds of women reported being assaulted and robbed by scores of men of Arab and North African descent, NYT reported.
There were similar cases reported by women who attended an open-air cultural festival in Berlin in early May.
Mass events are more intensely policed after the incident in Cologne. A parliamentary inquiry into how matters deteriorated in the city on New Year's Eve is continuing.