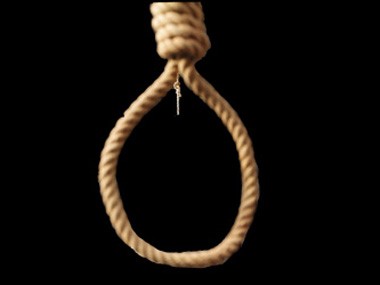 Mirza Himayat Inayat Baig (33), the lone accused arrested in connection with the German Bakery blast case, was on Thursday awarded death sentence by additional Sessions Judge N P Dhote, terming it as "rarest of the rare" crime.
"From the proven circumstances, the act falls under the 'rarest of the rare' case. In the wake of proven facts and taking into consideration the observations made by the apex court. The only punishment the accused deserves is the death penalty," said the court while pronouncing the sentence.
The court had on 15 April found Baig guilty of his involvment in the German Bakery bombing on 13 February, 2010, that killed 17 people and wounded 64. Six other accused, including Yasin Bhatkal, who allegedly planted the bomb, are still absconding.
Baig was convicted under several sections of the Indian Penal Code (IPC), including section 302 (murder), section 120 (b) (criminal conspiracy), section 16 (a) (Unlawful Activities Prevention Act) and section 3 (Explosive Substances Act).
The court said that "the accused is greatly influenced by the ideology of terrorism and looking at his calculated moves in giving effect to the conspiracy and terrorism act" and would be a threat to the society in the future. It added that the sentence is applicable only after the High Court confirms it.
Baig can challenge the verdict of the sessions court by moving the higher court. His lawyer argued that there is no evidence that his client is a member of Indian Mujahideen or LeT, as none of the six suspects has been arrested.
Public prosecutor Raja Thakre had earlier pressed for death penalty arguing that the accused was found guilty in 14 of the total 17 charges levelled against him.