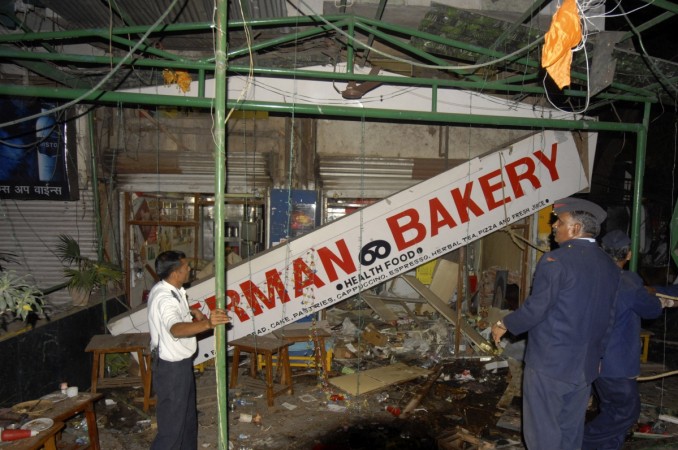 Update, 5:03 p.m.: The Bombay High Court sentenced Himayat Baig to life for possession of explosives and forged documents that were used to get SIM cards. In 2013, a Pune sessions court had awarded death penalty to Baig in the 2010 Pune German Bakery bomb blast case.
"Aapko faansi ki saza se bari kiya jaata hai (you have been acquitted of the death penalty)," the Indian Express quoted the high court judges as saying to Baig.
The high court acquitted the lone convict in the German Bakery bomb blast case of all charges under the Unlawful Activities Prevention Act (UAPA), under sections 120(B) (criminal conspiracy), 302 (murder) and 307 (attempt to murder) of the IPC, IBN Live reported.
Baig has been convicted under section 5(B) of the Explosive Substances Act and section 474 of Indian Penal Code for possession of RDX and forges documents, respectively.
Speaking to ANI news agency after hearing, Baig said he was made a "scapegoat" and "framed" in the case. The Delhi Police had recovered 1,200 kg of explosives from his home in Latur district's Udgir area when they arrested him.
Original Story:
The Bombay High Court Thursday awarded life term imprisonment to Himayat Baig, the convict in the 2010 Pune German Bakery bomb blast case.
The High Court pronounced its judgement on confirmation of death penalty awarded to Baig by a Pune sessions court in 2013. However, the court acquitted him in nine other charges, according to ANI.
A division bench of Justices NH Patil and SB Shukre had, in December 2015, reserved the order after hearing the Maharashtra government's death confirmation petition and Baig's plea challenging his conviction and death sentence, for more than four months, the Indian Express reported.
Baig, the lone convict of the German Bakery bomb blast, was arrested in September 2010 for "masterminding" the attack on the bakery in Pune's Koregaon Park area Feb. 13 the same year. At least 17 people were killed and several others were injured in the blast.
During the hearing, two key witnesses of the blast claimed that they were forced to give statements against Baig. AAP leader Ashish Khetan said that a sting operation conducted by him showed the Maharashtra Anti-Terrorism Squad (ATS) "coerced" and "tutored" the two witnesses to give the statement.
Special Public Prosecutor Raja Thakare had said that the two witnesses were close to Baig.
The Pune court had sentenced Baig under various provisions of the Indian Penal Code, Explosive Substance Act and Unlawful Activities Prevention Act, 1967. He was represented by Delhi-based lawyer Mehmood Pracha.
German bakery bomb blast case convict Himayat Baig awarded life sentence in 1 case, acquitted of rest 9 charges.

— ANI (@ANI_news) March 17, 2016