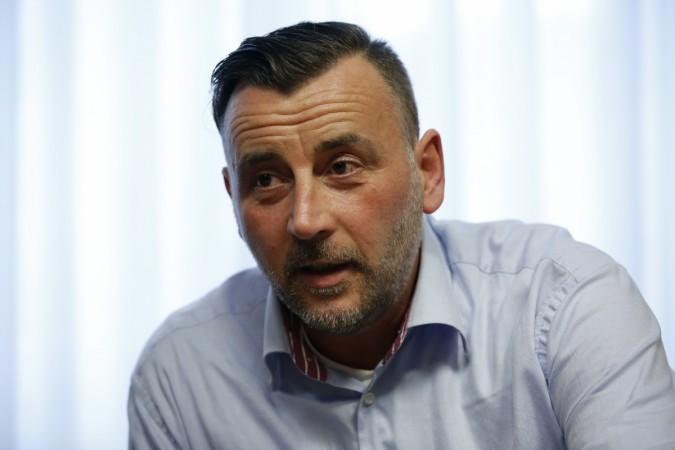 Lutz Bachmann, the co-leader of anti-Islam group "Patriotic Europeans against the Islamization of the West" based in Germany, resigned after a photo of him posing like Adolf Hitler went viral, causing massive displeasure among the public.
The photo, which came to public attention after appearing on the front page of the German tabloid "Bild", had reportedly been posted on Bachmann's Facebook account. The photo, and his consistently offensive remarks against immigrants infuriated many, who marched in an anti-PEGIDA (a German acronym for the anti-Islamic group) demonstration in Leipzig, reported BBC.
Bachmann is known for insulting immigrants and addressing them as animals" and "scumbags". He has acknowledged the distasteful remarks and has agreed to step down. "Yes, I am stepping down from the board," he was quoted as saying.
Kathrin Oertel, co-leader and spokesperson of PEGIDA, also agrees that the anti-immigrant comments went a bit too far, but said that people are blowing the Hitler photo out of proportion. She calls the photo a "joke" and "satire, which is every citizen's right".
German government has condemned the "satirical photo", with vice-chancellor Sigmar Gabriel elaborating, "Anyone in politics who poses as Hitler is either a total idiot or a Nazi. Reasonable people do not follow idiots, and decent people don't follow Nazis."
BREAKING: Lutz Bachmann, leader of German anti-Islam party Pegida steps down over Hitler photo http://t.co/eRz2kS3PjD pic.twitter.com/eIBN4P5Wfv

— Jack Moore (@JFXM) January 21, 2015