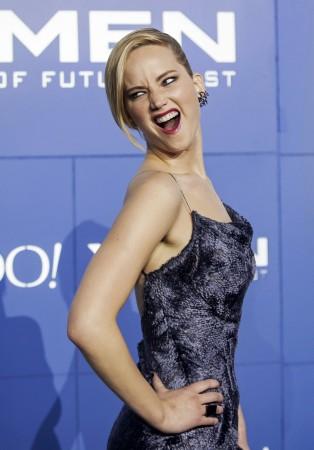 The infamous celebrity photo hack of Snapchat users referred to as "The Snappening" has hit the headlines again with allegedly nude photos of Britain's Got Talent winner, George Sampson, been leaked online.
The explicit images of Sampson doing rounds on social media were leaked from the photo-sharing app Snapchat, according to a report by Mirror. He is the fourth male celebrity who have become a victim of the leak. Prior to him, Matt Smith, David McIntosh and Nick Hogan bore the brunt of the infamous scandal.
It was reported that a 13.6 GB file containing private photos of Snapchat users was leaked on a website, which has been taken down. However, people continued to share the untasteful photos on infamous 4chan and reddit forums.
Many of the leaked private pictures come under the ambit of child pornography, as there are hordes of users aged between 13-17.
However, Snapchat has said in a statement that the leak was not its fault and blamed third party apps for the scandal.
"Snapchatters were victimized by their use of third-party apps to send and receive Snaps, a practice that we expressly prohibit in our Terms of Use precisely because they compromise our users' security," Snapchat said in a statement to International Business Times. "We vigilantly monitor the App Store and Google Play for illegal third-party apps and have succeeded in getting many of these removed."
"The Snappening" scandal came not long after a series of nude photos of celebrities, including Jennifer Lawrence, Kim Kardashian, Kaley Cuoco, Ariana Grande and others were posted on a social forum after hackers allegedly stole them from their iCloud accounts. The incident referred by the users of the forum as "The Fappening" not only shocked celebrity world but also iCloud account holders as they fear that their privacy also could be breached.