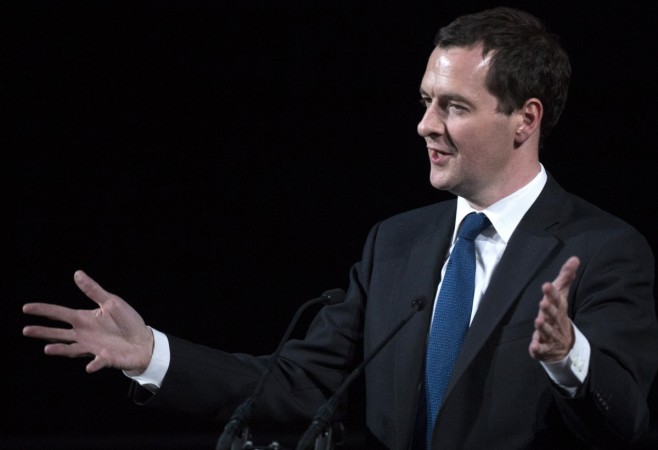 In what looks like an attempt to woo Indian Prime Minister Narendra Modi for greater economic ties, British Chancellor George Osborne has thrown lavish praises on the PM declaring his admiration for Modi's "ambition, drive and pace."
The comment came as the Chancellor joins William Hague, the British Foreign Secretary, on Monday on a two-day visit to the country, which both the sides hope would be fruitful.
The lavish praises and tribute was offered on Modi and his administration, although Britain did away with its boycott of Modi's regional government in Gujarat only two years ago. Modi was implicated by members of the international community for having done very little to repel the 2002 Hindu-Muslim riots in the state he controlled.
He was also banned from entering US after the tragedy – although the ban was quickly lifted soon after Modi became the Indian Prime Minister.
Osborne said: "It's great to be here at a time when the excitement about the Indian economy, and the optimism about the prospects for future growth, are palpable," reports the Financial Times.
"It is a measure of the ambition and drive and pace of the new government of Prime Minister Modi, that this complete turn-around in sentiment about the Indian economy has been achieved in just seven short weeks since that stunning election victory," he added.
The Hindu nationalist leader rose dramatically to power after a landslide election victory earlier this year – an event that tended to negate all the concerns about his role in the 2002 riots, astonishing all his nay-sayers with a brilliant victory.
The trip from the British delegates takes place just three days before Arun Jaitley, India's finance minister, discloses his first budget – an event that foreign investors are hoping will solve the high inflation and employment problems in the country.
Osborne particularly mentioned Jaitley in his remark indicating his confidence about optimisms shared by investors.
"The excitement here is matched by a new confidence among international investors... I have every confidence Arun Jaitley and the whole government will meet those expectations and succeed."
Both foreign and local investors have been hoping that Modi will introduce fresh reforms and boost investments in major sectors to help trigger growth. As a consequence, various countries have been trying to make ties with India and open up opportunities for their businesses.