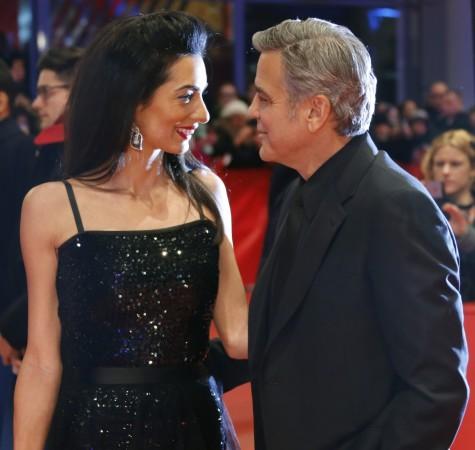 George Clooney and Amal Alamuddin, who kept gossip mongers busy for a while after they got married, have managed to keep their relationship away from any sort of divorce or pregnancy rumours in the last couple of months. And the actor has ensured no room for any confusion as he has been all praises for his human rights lawyer wife in all his recent interviews.
The actor has time and over again called his wife the smarter one and admitted how he is lucky to have her in his life, but many observers think he is just threatened by his wife's intelligence.
In his recent interview with Esquire, when the actor was asked about Amal, he said, "Oftentimes, I feel like an idiot talking to my own wife."
"I've never been happier in a relationship by any stretch of the imagination. At 52 I found the love of my life and I'm really happy," he added.
Well, this is not the first time that the actor has acknowledged his wife's smartness. Even in his interview with People he had said that his wife is the smart one in the relationship and he holds huge admiration for her.
He has also mentioned in many of his earlier interviews that he was smitten by Amal's intelligence about three days into their relationship and would wonder if he could ever date her. "I knew when I met her that she was so extraordinary and special. And then I wondered if I'd ever get a chance to date her," he had confessed.
And he had once even shared that he counts his stars for being married to her. "I couldn't be happier right now. I wake up in the morning and I think, 'This couldn't be better,'" he gushed.
Clearly, George Clooney is in awe of his wife Amal Alamuddin and her intelligence.