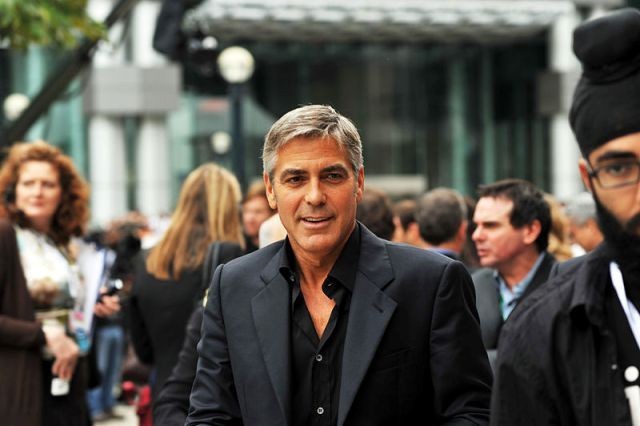 Lovers all around the world could take some romantic tips from actor George Clooney. The "Gravity" actor apparently swept his girlfriend Amal Alamuddin off her feet by proposing to her with a $750,000 diamond ring.
According to Jeweler Jean Dousett, Alamuddin's ring is made from platinum and has an emerald cut diamond fixed in it. The price of the exclusive ring was also estimated by Dousett, reported E!Online.
Clooney's fans are extremely happy to know that he is finally ready to walk down the aisle.
According to reports the super star actor cooked up a meal for Alamuddin before getting down on his knees to propose to her.
"George cooked a meal himself for Amal at home on April 22, then he surprised her by getting down on bended knee and presenting her with the ring. He was so happy she accepted, he was calling friends with the news later that night," Page Six quoted a source.
The two apparently celebrated their engagement with friends at Craig's restaurant and appeared really happy.
Alamuddin was seen flaunting her ring on April 24 at Nobu restaurant, while having dinner with Clooney's longtime friends Cindy Crawford and Rande Gerber.
Now that Clooney is engaged, fans can't wait to see him exchange vows with Alamuddin. Buzz has it that the couple may have a wedding this fall.
"It's only four months away but they want to get married at the end of the summer, in early September, before Amal returns to work, " a source said.
Speculations further suggest that they could consider getting hitched at Clooney's estate at Lake Como, Italy.
"Lake Como would be a beautiful wedding location, but it may not give them any privacy. It is very easy for the public and paparazzi to see into the property," another source said.
Alamuddin is a London based Barrister and is an adviser to former UN Secretary-General Kofi Annan.
[ED:VS]