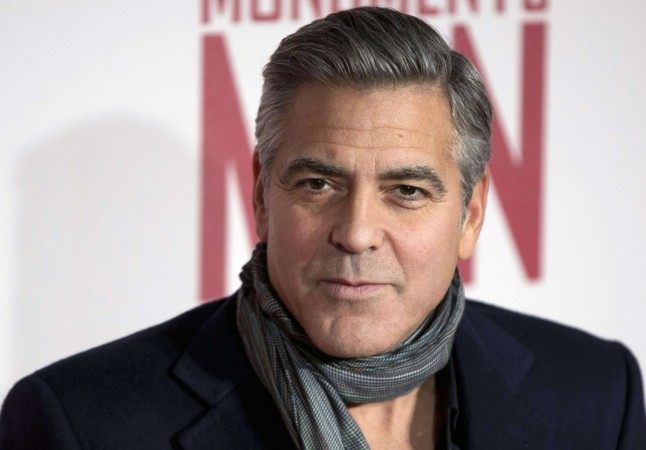 George Clooney shocked the world when it was revealed that he has finally decided to walk the aisle with a British lawyer Amal Alamuddin. The couple got engaged in April and is now planning to have a lavish wedding in Venice, says reports.
"George and Amal want to be married in Italy, but they need a location that offers them and their guests privacy," a source told Page Six.
It is further suggested that the couple wants to exchange vows in a super secret ceremony as early as September. Alamuddin and Clooney were also spotted checking out locations in Venice in May for potential wedding venues.
Clooney and Alamuddin were seen having an intimate dinner at Venetian restaurant Da Ivo late last month. Clooney's bodyguard and his girlfriend also joined the couple. During the meal they toasted with Prosecco and white wine, and enjoyed scrumptious meal including sautéed shellfish, smoked tuna, mussel soup, crayfish and artichoke risotto and charcoal-grilled sea bass, said reports.
Clooney who plans to marry Alamuddin just one year after they met, has decided against the previous venue, which was the Lake Como estate. Apparently, there is no privacy at the estate and he is concerned the wedding could cause inconvenience for the locals and neighbors, the website further reported.
When Clooney had proposed to Alamuddin in April he had made sure that it was kept private and had opted for a simple proposal. The 53-year-old actor cooked a meal for his lady love and proposed to her at his home.
"George cooked a meal himself for Amal at home on 22 April, then he surprised her by getting down on bended knee and presenting her with the ring. He was so happy she accepted, he was calling friends with the news later that night, "a source revealed to the website.
Since then Alamuddin has been seen flaunting her big rock on many occasions.
"George and Amal are trying to keep things very low-key but they also aren't really trying to hide this, it doesn't seem. I think it's like they want the people they love to know that this is real, that they plan on being together forever," a source revealed regarding their engagement to People.
For those who don't know, Alamuddin is a London-based barrister at Doughty Street Chambers. She has specialized in international law, human rights, extradition and criminal law. She is an adviser to former UN Secretary-General Kofi Annan.
Clooney and Alammudin have not given any official statement regarding their wedding plans.