A Gentleman starring Sidharth Malhotra and Jacqueline Fernandez, which is set to release on Friday, has received mixed reviews from Bollywood critics and celebs.
While many critics felt the stunts, the chemistry between Sidharth and Jacqueline and performances of the cast were fabulous, a few thought the film lacked a strong storyline and was loaded with clichéd scenes and dialogues. The picturesque locations in the movie, however, made for a visual treat.
Read: A Gentleman box office prediction: Sidharth-Jacqueline's movie to cross Rs 5 crore mark on opening day
A Gentleman has Sidharth playing a double role while Jacqueline is his love interest. The film, which has been shot in several exotic locations like Miami and Thailand besides Mumbai, has a lot of intimate scenes.
Sidharth plays two characters, Gaurav and Rishi. Gaurav is the sundar susheel guy, while Rishi is the badass. The movie sees the hunk performing some never-seen-before action stunts. The trailer, as well as the massive promotion, have left the audience eagerly wait for the action-comedy.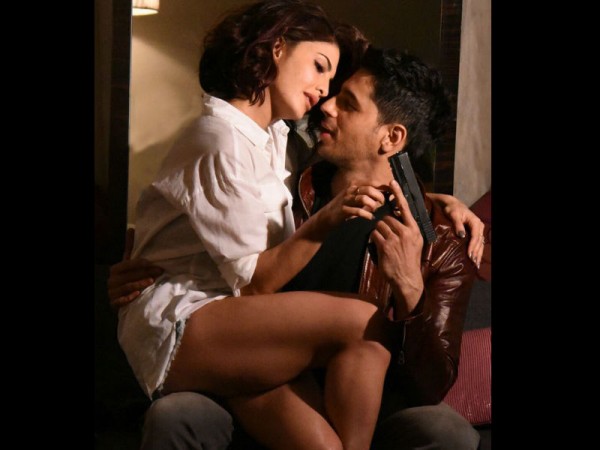 Helmed by directors Raj and DK and produced by Fox Star Studios, A Gentleman also stars Suniel Shetty, Darshan Kumar and Supriya Pilgaonkar among others.
Check out what celebrities have to say about the Sidharth-Jacqueline starrer:
Karan Johar: "#AGentlemanSundarSusheelRisky is a full on entertaining ride with kick ass action and many laughs! A non stop adrenaline rush!!!"
Further, praising Sidharth's performance, KJo said: "#AGentlemanSundarSusheelRisky ...@S1dharthM looks looks and acts like a bonafide action star! In full form! And @Asli_Jacqueline is LOVELY!!"
Below is the review of A Gentleman by Bollywood critics:
Manjusha Radhakrishnan of Gulf News said: "Barring a few well-executed action sequences and witty exchange between (Sidharth) Malhotra and his mate at work, the film leaves you unmoved. Watch this film if you are looking for voyeuristic delight featuring two attractive people spar and fight the world for a stupid cause."
Lokesh Dharmani of Masala.com said: "Siddharth Malhotra and Jacqueline Fernandez are earnest. They genuinely make an effort to make sense of this enigmatic script. But the incompetent direction and plain lazy writing don't give them any scope to salvage this pointless exotic, brochure of Miami. A Gentleman is a gentle reminder of all other exciting things one can do this weekend, like bury your face in your bed and sleep."
Satish Sundaresan of Koimoi said: "Even though the film's trailers and the first time pairing of Sidharth Malhotra and Jacqueline Fernandez created all the possible excitement to drive the audience to the theatres to watch the film, the film, in totality fails to impress. By the time the film ends, it lands up disappointing the cine goer. At the same time, for all those who adore and idolize Sidharth Malhotra, A Gentleman serves as the perfect 'visual treat' for them."
Nihit Bhave of the Times of India said: "A Gentleman has a lot of moving parts; it cuts between the two Sidharths with some thrill and a dose of dry humour in the first half. But the downside of that risky reveal is that the intrigue is sucked out of the movie. The elaborate action sequences will make you want to check your phones. The film would have been a perfect entertainer had it held its cards closer to its chest. However, it still has plenty bang for your buck."
Saibal Chatterjee of NDTV said: "A Gentleman is a pileup of little ideas gone haywire. They could have done with more breathing room. Style over substance: that's the story of A Gentleman. Strictly for Sid Malhotra fans."
Sweta Kaushal of Hindustan Times said: "A Gentleman is not a flawless film, it is full of cliches and typecasts the characters. Both Sidharth and Jacqueline are quite fun to watch. But Raj and DK have managed to narrate the plain and full-of-cliches story in their own quirky style and their dialogues and the screenplay make it fun to watch."