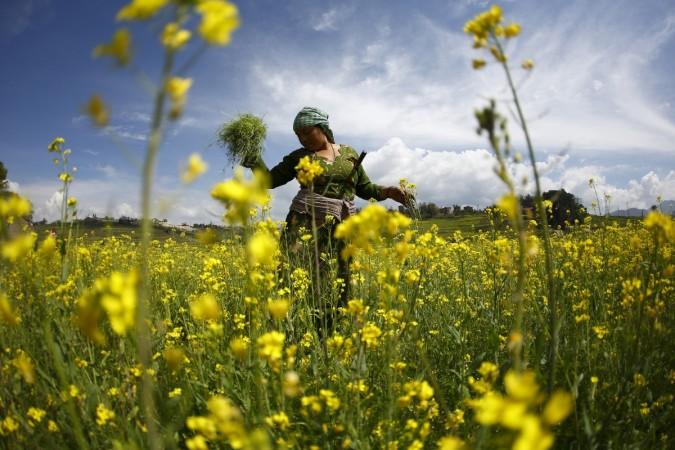 A government panel has cleared an application that sought an approval for the commercial use of genetically modified (GM) mustard. The Genetic Engineering Approval Committee has approved the use of the GM crop, though an official nod from Environment Minister Anil Madhav Dave is awaited.
"The agenda of GM mustard came up in a meeting of the GEAC. It has given a positive recommendation. It has recommended the approval of GM Mustard for commercial release," an official of the environment ministry told PTI.
Dave will discuss the matter with Prime Minister Narendra Modi before anything is finalised. However, it could take much more than just a discussion between Modi and Dave, as the issue is also stuck at the Supreme Court and Dave will have to look into these facts as well.
If the winter crop indeed gets an approval for commercial sale, it will be the first GM food crop to be cultivated in India.
Meanwhile, civil society groups are clearly not pleased with the decision and spoke about the ill-effects of genetically modified crops on humans and the environment.
"GEAC has proven yet again that it is unscientific and uncaring with regard to citizens' health and environment. They have failed in their very mandate and purpose for which they have been created, to protect citizens from risks of GMOs," LiveMint quoted Kavitha Kuruganti, convener of the Alliance for Sustainable and Holistic Agriculture, as saying.
"We hope and urge minister Anil Madhav Dave to be responsible in his decision-making—this GM mustard should be rejected just as Bt brinjal was, seven years ago. At least he should fulfil the mandate of his Ministry, even if the regulators did not," she added.
She also spoke about BJP's election manifesto in 2014, in which the party said that it would not allow the cultivation and sale of GM foods with proper scientific and safety evaluation.
The only other GM crop cultivated in India is cotton and the government is expected to soon allow the cultivation and commercial sale of three locally developed varieties of cotton seed.
Earlier Monsanto's BT cotton varieties BG-I and BG-II held monopoly when it came to GM cotton in the country, but the brand ran into trouble with the government for "overpricing" issues.