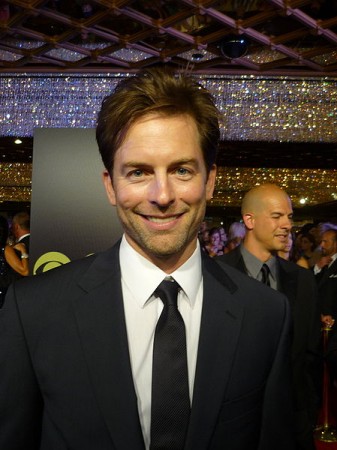 It seems after exiting from popular daytime soap opera "The Young and the Restless", Michael Muhney is all set to enter another prevalent day time series - "General Hospital".
Muhney is known for playing the role of Adam Newman on "Y&R". Since his exit from "Y&R", there has been an immense amount of speculation on where would he go next? At one point of the time, it was even predicted that he would be making a comeback to "Y&R" as Newman.
However, it now seems he would be joining "General Hospital". Regarding Muhney's role in "General Hospital", it was previously reported that he would replace Steve Burton in the show, to play the role of Jason Morgan.
But new reports suggest that Muhney would play the character of AJ Quartermaine in "GH". Sean Kannan had earlier played the role of AJ but the character was written off, after Kannan opted out of the show, claims Gossip Chick.
Qaurtermine was the son of Dr Alan Quartermaine and Monica Quartermaine, and was shot dead by Sonny Corinthosin. But now the buzz is that the character could be brought back to life, with Muhney stepping into the shoes of AJ.
Muhney and the creators of the show have not confirmed on the casting rumors yet.
Meanwhile, Billy Miller, who recently bagged a daytime Emmy for his portrayal of Billy Abbot in "Y&R", is also understood be close to joining "General Hospital".
Just like Muhney, there is still no confirmation about Miller joining the series. However, the buzz has it that Miller would play the mob enforcer Jason Morgan, a character linked to Muhney before.
The role of Morgan was previously played by Burton, who later joined the cast of "Y&R".
"It was so many things that came together at once. Now that the real story has come out about how I left and that we were in talks for eight weeks to have me fly in, I think it was me more wanting to hang onto "General Hospital" then wanting to let it go. So obviously that didn't work and I went to Tennessee and Jill – we tried to do a similar fly in deal at "General Hospital" [when she was the producer]. Even then, the schedule didn't really permit it," Burton said in an interveiw to Sara Bibel of Xfinity, about his exit from "General Hospital".