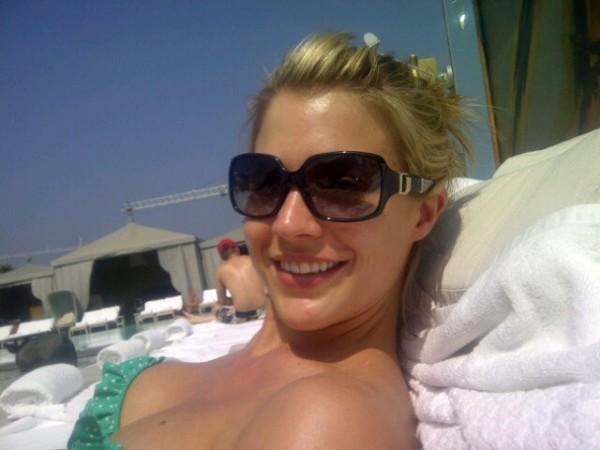 In a surprise move, British actress and lingerie model Gemma Atkinson will make her Bollywood debut in Rajeev Jhaveri's upcoming film "Fever."
The 27-year-old actor is believed to be replacing Mexican actress Barbara Mori, whose own Bollywood debut was in "Kites" in 2010, according to reports from The Times of India.
"The logistics of bringing Barbara down were prohibitive. It wasn't working out comm
ercially. Plus, I was strongly of the opinion that we needed a fresh face for the role, and that's the reason we replaced her," producer Ravi Agarwal said, confirming the news.
"The Bollywood film industry is so glamorous. For me, it was about discovering another side and seeing how things in Bollywood are done," Atkinson said in a recent interview with The Times of India, dismissing speculation that she was bothered about being second choice for the role.
'With regards to nudity, it all depends on how it's being shot and if it's necessary. There are many ways to show people being in love on screen, and 'Fever' is more about the perceived sexual tension than the physical sex. Rajeev is shooting this movie so beautifully that I'm sure the sex scenes will be done tastefully," Atkinson added.
When questioned about the nature of her relationship with Real Madrid's Portuguese football star Cristiano Ronaldo, Atkinson, who dated Ronaldo, was less than forthcoming with details.
"I have a lot of respect for Cristiano. He's extremely talented. But the rest I like to keep to myself," she said.
"Fever" will see Atkinson paired alongside Rajeev Khandelwal.