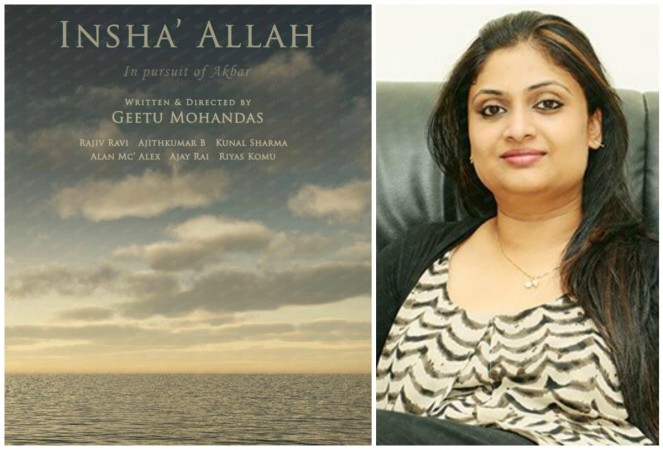 Actress Geetu Mohandas, who is scripting her upcoming movie "Insha' Allah," has revealed her thoughts about the expected fate of her movie once its copy reaches the censor board members. The director of "Liar's Dice" expects that her film will also bag an 'A' certification from the board, just like her husband Rajeev Ravi's latest Malayalam movie, "Kammatipaadam."
The actress came forward with her views at a time when the Bollywood film, "Udta Punjab," has been mired in controversy after the makers have been asked to snip several portions and dialogues from it by the Central Board of Film Certification (CBFC) authorities. Since the eruption of the "Utda Punjab" row, the entire film fraternity has been expressing the need for allowing freedom of expression in movies.
"As I'm in the final stages of scripting INSHAH'ALLAH I can already foresee the fate of my film. I can foresee the A certification along with the many cuts. This bullying and this fear has to stop. Fight for freedom of expression. It is my right [sic]," the actress wrote on her Facebook page.
The upcoming movie "Insha' Allah," which narrates the story of a person named Mullakkoya, who is "in pursuit of Akbar," is being bankrolled by Alan McAlex and Ajay Rai, who had also produced the filmmaker's debut movie, "Liar's Dice." National Film Award winning cinematographer Rajeev will crank the camera for the film. It is expected to go on floors by September this year in Lakshadweep and will be shot later in Mumbai.
"Liar's Dice," which was releaed in 2013, won many accolades from all over the globe. It was India's official entry to the Best Foreign Language Film category in the 87th Academy Awards last year. The film received the National Awards for the best actress (Geetanjali Thapa) and best cinematography (Rajeev Ravi). It also won a special jury award at the 18th Sofia International Film Festival in Bulgaria.