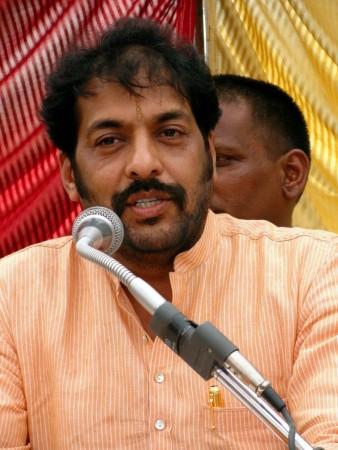 Just six months after the suicide of ex-MDLR employee Geetika Sharma, her mother killed self on Friday leaving a two-page letter blaming former Haryana minister Gopal Kanda and MDLR manager Aruna Chaddha.
The body of Anuradha Sharma was found hanging in her Ashok Vihar flat, New Delhi, at around 5.30 pm on Friday evening by her sister-in-law Jyothi.
In her suicide note, she held Kanda and Chaddha responsible for her death, stating, "Meri maut ki zimmedar Geetika ki maut hai, jiski maut Gopal Kanda aur Aruna Chadha ke atyacharon ki wajah se hui hai (The reason for my death is the death of my daughter Geetika, which happened due to atrocities by Gopal Kanda and Aruna Chadha)," Times Of India reported.
According to reports, Anuradha, who worked as an accountant at the Union Finance Ministry, was alone at home when she took the extreme step. She returned from work at 4.30pm and rushed into the room where Geetika allegedly committed suicide and hung herself to the ceiling fan.
Claiming that Anuradha feared Kanda might get bail soon, a relative said, "We had spoken a few days ago. She feared that Kanda may get bail on February 20 or 22. She thought the case against the MLA may become weak as the police witness too had fled to the US." Another relative said that Anuradha was under lot of stress following Geetika's suicide
On the basis of Anuradha's suicide note, police have booked Kanda and Chaddha under section 306 of IPC (abetment to suicide).
"We are registering a case on the basis of her suicide note. She mentioned her daughter's death and named Kanda and Aruna," CNN-IBN quoted DCP North-West Dr Karunakaran as saying.
Kanda and Chaddha are already facing trial for their alleged involvement in tormenting Geetika Sharma forcing her to commit suicide on Aug 5, 2012. She also left a suicide note stating that she was harassed by the former Haryana minister.