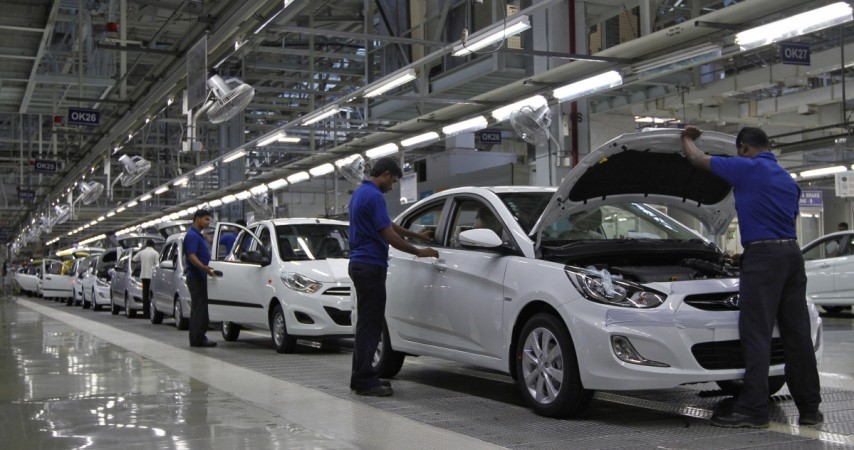 India's Gross Domestic Product grew at 6.3 percent for the July-September quarter. This was an improvement over the previous quarter where GDP growth had slowed to a three-year low of 5.7 per cent. This was due to the effects of the rollout of GST on July 1 and the impact of demonetisation.
The Central Statistics Office released the estimates of Gross Domestic Product for the second quarter (July-September) on Thursday evening.
These are some of the edited highlights of the report:
GDP at constant (2011-12) prices in Q2 is estimated at Rs 31.66 lakh crore, as against Rs 29.79 lakh crore in Q2 of 2016-17, showing a growth rate of 6.3 percent.
The economic activities which registered growth of over 6.0 percent in Q2 of 2017-18 are 'manufacturing', 'electricity, gas, water supply and other utility services and 'trade, hotels, transport and and services related to broadcasting'.
The growth in the 'agriculture, forestry and fishing', 'mining and quarrying', 'construction' 'financial, insurance, real estate and professional services' and 'public administration, defence and other services' is estimated to be 1.7 percent, 5.5 percent, 2.6 per cent, 5.7 percent and 6.0 percent respectively, during this period.
The wholesale price index (WPI), in respect of groups -- food articles, minerals, manufactured products and all commodities, has registered a growth of 3.4 percent, 2.1 percent, 2.4 per cent, and 2.6 percent respectively whereas electricity declined by 1.6 percent during the quarter.
The consumer price index (CPI) has shown a rise of 3.0 percent during Q2 of 2017-18.
Read the full report below:
Reacting to the report, former Finance Minister P Chidambaram tweeted: We should wait for the growth rates over the next 3-4 quarters before we can reach a definite conclusion.
However, the growth in GDP numbers will be a boost for Prime Minister Narendra Modi and the Bharatiya Janata Party which heads into the crucial elections in Gujarat next month.