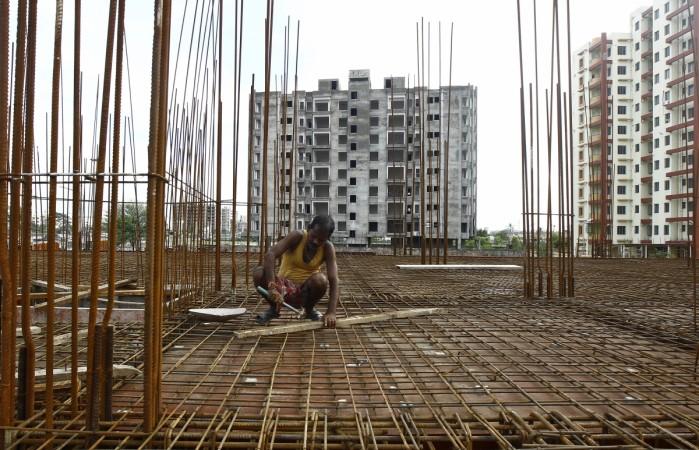 India's economic growth probably slowed to 5.1 percent in the July-September quarter from a year ago, but economists polled by Reuters doubted whether that would be enough to persuade the central bank to cut interest rates just yet.
Clamours for the Reserve Bank of India to ease policy have grown louder in recent weeks. Consumer inflation slowed to 5.52 percent in October, its lowest reading on record, and despite Mumbai's soaring stock market there are no signs of economic growth picking up.
The Reuters poll consensus forecast is roughly in-line with a government estimate of around 5 percent GDP growth in the July-September quarter, down from 5.7 percent in the previous quarter. Forecasts ranged from 6.0 percent to 4.5 percent.
Upasna Bhardwaj, economist at ING Vysya Bank, expects slower government spending, exports and agricultural output to have weighed on growth.
"These were the three reasons why the numbers overshot our expectations for the first quarter (April/June) of the fiscal year. And none of the three are expected to be supportive significantly for the next quarter," she said.
If the data, to be released on Friday, shows GDP growth below the 5 percent forecast, it could pile even more pressure on the RBI to cut rates the following week.
Finance Minister Arun Jaitley will make a forceful case for lower rates when he meets RBI Governor Raghuram Rajan ahead of the policy meeting on Tuesday, sources told Reuters this week.
A nearly unanimous majority said Rajan is unlikely to relent and will keep the repo rate unchanged at 8 percent next week, although slightly more than half of them expect the tone of its policy statement to be more dovish than it was in September.
The RBI is not alone in being pressurised to ease policy at a time when economies around the world face a trend of disinflation owing to slowing economies and a sharp drop in crude oil prices.
China's central bank cut its benchmark lending and deposit rates last week for the first time in more than two years, taking markets completely by surprise, and is expected to ease policy further. The European Central Bank is under pressure to launch a sovereign bond purchase programme.
But forecasters in the poll were divided over whether or not Rajan will cut the repo rate in the first quarter of 2015, with 14 of 38 predicting a cut of at least 25 basis points to 7.75 percent by end-March.
"At the moment, the RBI should pause for a while to be really convinced of (whether) the disinflationary pressures will last for longer than just the near term," said Bhardwaj.
Global crude oil prices have plunged over 30 percent since June to four-year lows, exacerbating disinflationary pressures in the global economy.
Most economists in the poll, conducted between Nov. 19-25, said the RBI would rather wait to see if the recent slide in India's inflation would persist even if global oil prices were to rise.
"The RBI will be wary of getting caught wrong-footed by over-reacting to short-term fluctuations," said Radhika Rao, economist at DBS Bank in Singapore.