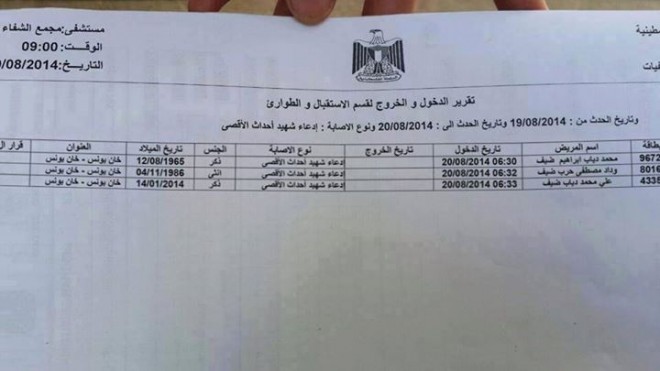 The social media is abuzz with reports on the death of Hamas leader Mohammed Deif and his family. The news gained traction after two death certificates surfaced online.
The first death certificate, which surfaced online, listed the names of Deif's wife and son. However, the second one, carried by Channel10, contained the name and time of death of the Hamas leader, along with his wife and son.
The Palestinians, however, have vehemently denied that Deif was killed in the airstrikes by IDF on Wednesday.
Gaza's emergency services spokesman Ashraf al-Qudra stated on his Facebook page that the certificate, which claimed Deif is dead, is a forged document. He admitted that Deif's wife and child were killed in the strike but added the Hamas leader was not at home at the time of the attack.
In an apparent assassination attempt, which killed five people, Israel reportedly dropped several bunker-buster bombs on Deif's residence early Wednesday. Israeli intelligence sources told Fox News that the Hamas leader was believed to have been killed.
Here's @elderofziyon's analysis on the conflicting Mohammed Deif death certificate http://t.co/S5UcmbWw7n pic.twitter.com/5CtHlFqByH

— CiF Watch (@CiFWatch) August 21, 2014
An analysis of the two death certificates by The Elder of Ziyon blogger stated: "Based only on the photos alone I would tend to think Deif is dead, but given the timing I am not at all certain."
Following the assassination attempt on Deif, who is on the most wanted list of Israel, the Palestinians have intensified their attack on Israel.
The Guardian, citing Israeli officials, stated that 70 rockets were fired from Gaza, the first of which was launched around eight hours before the truce ended.
Hamas officials denied firing the rockets first but admitted that they fired 40 rockets, targeting Tel Aviv and Israel's main international airport Ben Gurion, after the airstrike on Deif's home.