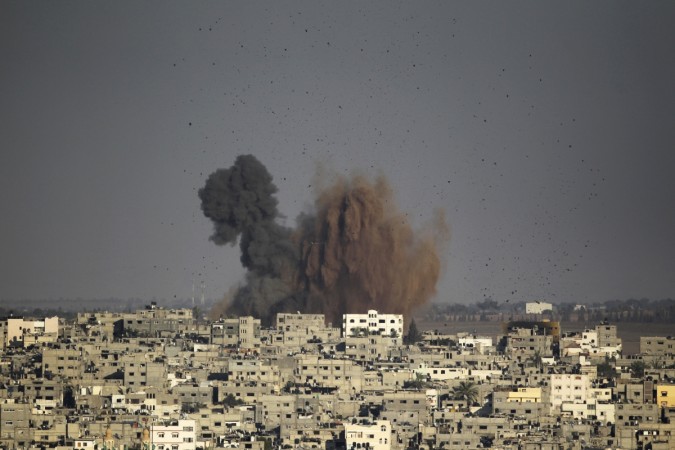 After a successful truce between Israel and Gaza ended on Friday, a fresh 3-day ceasefire brokered by Egypt started early on Monday and seemed to be holding until earlier.
The agreement, which came into effect after days of intense negotiations by Egypt, began at midnight local time on Sunday.
If the newly agreed truce continues to hold, Israel will send negotiators to Cairo later on Monday to find solutions for a longer-term deal, the BBC reported.
The conflict in the Gaza strip continues to make international headlines as around 2000 people have died in the fight that began on 8 July, when Israel launched a deadly offensive intended to thwart attacks from the Hamas militants.
Among those dead are over 1,900 Palestinians, mostly civilians according to the UN. On the Israeli side, about 67 people have died so far including three civilians.
This is the second time a three-day truce has been agreed upon between the two parties, after another one expired last Friday. International condemnation began flowing in as Israel renewed strikes on Gaza after the ceasefire came to an end on Friday.
Five people were killed in Gaza, while two Israelis were injured by mortars on Friday alone, after Hamas rejected an extension to the truce citing Israel's unwillingness to meet its demands. Israeli air strikes have killed at least 20 Palestinians, while two Israelis have been injured by mortars, ever since the previous truce ended on Friday morning.
The UN further says that 10,000 pregnant women in Gaza are displaced, while 373,000 children require psycho-social support. 65,000 displaced people have had their homes destroyed or damaged beyond repair.
Minutes before the ceasefire began early Monday morning, militants claimed to have fired several rockets at Israel, including one at Tel Aviv although there were no immediate reports of damage. Air strikes from the Israeli side also continued throughout Sunday evening.
According to reports, the Israel Defense Forces had killed a militant in a tunnel in north Gaza before the ceasefire began.
In a statement, Egypt's foreign ministry urged both sides to resume talks and "work towards a comprehensive and lasting ceasefire agreement".
UN Secretary-General Ban Ki-moon also said the agreement could give the two sides "another chance on a durable ceasefire for the benefit of all civilians populations and as a starting point to address the underlying grievances on both sides."