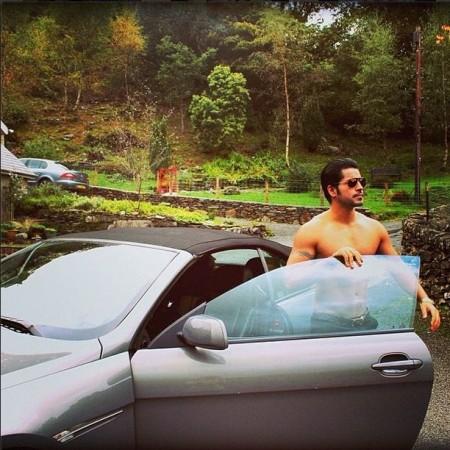 Gautam Gulati is one of the most popular contestants of 'Bigg Boss 8'. From being cornered to becoming a household name, this TV actor had things going his way even when he was inside the mad house.
While he was busy surviving the cut-throat competition in 'BB8', there were rumours of the actor being offered 11 films and 2 documentaries. However, Gautam recently confirmed on Twitter that he had signed his first Bollywood film.
According to a poll conducted by IBTimes India, 83.94% voters believe the actor's big screen debut will be a hit.
"I play a conman in the first which rolls on April 1. And a film director in the second which I will shoot for simultaneously from April 20. They are both comedies," Mumbai Mirror quoted him as saying.
The 'Diya Aur Baati Hum' actor denied having signed any Farah Khan film adding, "Farah ma'am and I share a close bond. She was the one who declared me the 'Bigg Boss winner' and recently invited me on her food show, Farah Ki Dawat, with Alia Bhatt. I am like her bachcha, but I have not signed a film with her yet."
However, according to a fresh set of reports, Gautam has apparently signed a three-film deal with Ekta Kapoor. A source informed Deccan Chronicle that the production house has been chalking out details about the projects, adding that he would soon be approached with specific details.
"Ekta Kapoor always has an eye for emerging talent. She knows Gautam well as she has also cast him in her television serials Kasamh Se, Tujh Sang Preet Lagayi Sajana and Pyaar Kii Ye Ek Kahaani," DC quoted the source as saying.