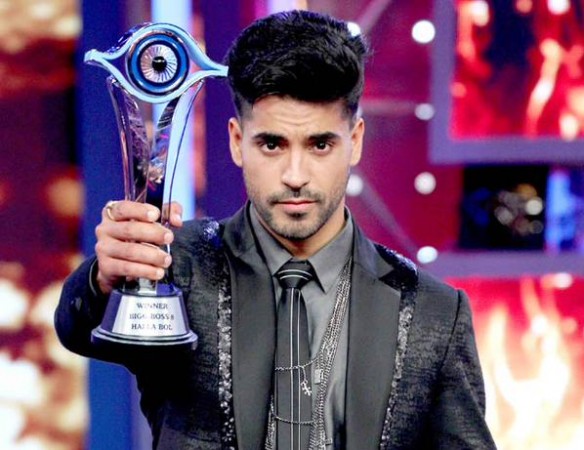 "Bigg Boss 8" winner Gautam Gulati said he would have loved it more had Salman Khan presented him the coveted trophy.
His stint in the mad house wasn't short of a roller-coaster ride. From being isolated to being one of the most hated contestants in the house, GG has come a long way and he owes a part of it to the superstar.
"I missed him (Salman). I really wanted him to present me the trophy. I love him. He is world's most loved person. There were times when he scolded me, but I didn't go against him unlike other because I knew it was for my own good," Bollywood Life quoted him as saying.
Although, Gautam has never been an object of scorn for the hosts – Salman and Farah Khan – but was reprimanded for crossing the line a couple of times. The "Kick" star heavily criticised him for lashing out at Karishma Tanna using inappropriate words adding that he should be respectful toward women.
He was also told off for abruptly ending ties with Diandra Soares with whom he had sort of a whirlwind romance in the house. The "Diya Aur Baati Hum" actor later apologised for not owing up his relationship with the supermodel, adding that he respects her as a woman and that he would be good friends with her for life.
"After the fight with Karishma Tanna, I was isolated but didn't lose hope. I clung on to Salman sir's words that 'Aapki zindagi iss ghar ke bahar hai, yahaan aap sirf insaan ya victory chose karte ho' after the incident," Mumbai Mirror quoted the suave contestant as saying.
Gautam, who walked away with ₹50 lakh cash prize and a car, will unwind with his family in Delhi and return to Mumbai to take up suitable projects.