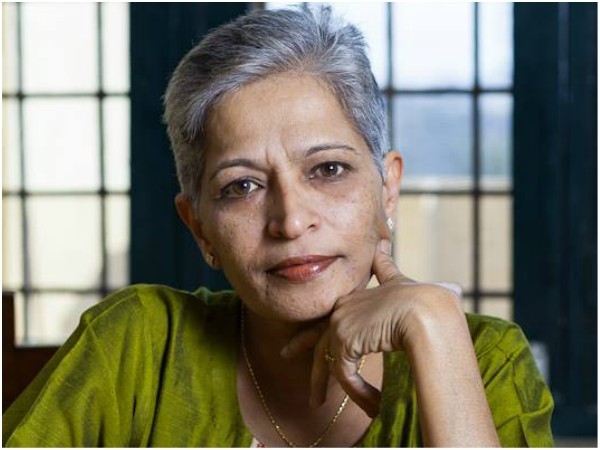 AMR Ramesh has a penchant for real-life stories and his works have shown his fascination for subjects that are closer to his heart in some ways. His 2006 film Cyanide was made on the assassination of former Prime Minister Rajiv Gandhi, while his 2013 flick Attahasa was about the incidents leading to the death of forest brigand Veerappan.
Now, he is ready to make a film on the killing of scribe Gauri Lankesh. "I had worked with her brother Indrajith Lankesh and I have known her personally for years. Her death is a personal loss for me," director AMR Ramesh tells International Business Times.
On asking why he always opts for real-life stories, he says, "I take subjects that are closer to my heart. I was studying in Chennai when Rajiv Gandhi was assassinated and had seen the brutality of the death. I had also known J Ranganath, who provided refuge to Rajiv Gandhi's assassins Sivarasan, Subha and five others,"
"Also, I was involved in talks with Veerappan's aides for the safe release of late Rajkumar when the Sandalwood's matinee idol was kidnapped. So, the experience of such horrific incidents inspire me to bring alive those stories on-screen," the director explains.
Talking about Gauri Lankesh, he says, "She had liked my earlier works and used to have encouraging words about my research-oriented works," The filmmaker states that he has started working on the subject and he wants the investigation to come to its conclusion soon. "I am waiting for the police to nab the culprit," he adds.
Do he see a hand of the right or left-wing activists in her death? "Let the cops complete the probe and let us not jump the gun. To those who are busy making allegations, please provide evidences," he opines.
He continues, "These statements will only divert the attention from the main issue and will not help the investigation in anyway. I think our cops are doing superb job and I am sure the culprits will be caught soon."
AMR Ramesh concludes by saying that he does not have any actor in mind as of now and will be in a position to talk once the script is ready.