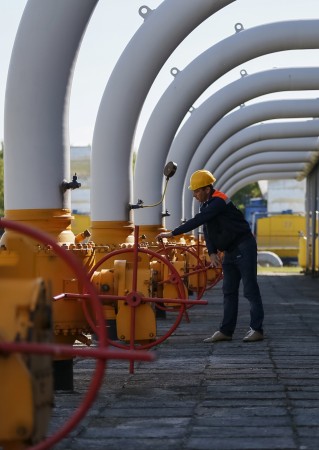 While the Bharatiya Janata Party had promised "Acche Din" to citizens during its election campaign that brought the Narendra Modi-government to power, prices of several essentials have seen a rise, the most recent being an anticipated hike in gas prices.
Following a meeting between Petroleum and Natural Gas Minister Dharmendra Pradhan, Modi and Finance Minister Arun Jaitley, it was indicated that the gas prices may be raised, though not as high as per a formula approved by the previous UPA government.
The Petroleum and Natural Gas Ministry under the UPA government had notified a natural gas pricing formula in January this year, which calculated the price of natural gas as double from the current $4.2 a million British thermal units (mBtu), reported Business Standard.
The formula was suggested by Economic Advisory Council Chairman C Rangarajan in 2012 and came to be known as the Rangarajan formula. While the UPA government had approved of the formula, it could not implement it because of the electoral code of conduct in place at that time.
Going by the formula, the gas prices should have been hiked to $8.4 per unit, but the NDA government may price it a little lower at about $6.8 per unit, reported The Times of India.
The decision on the gas price hike is expected to be announced in the next few days. Increase in gas prices would consequentially result in an increase in cost of urea production and electricity tariff. According to NDTV, every dollar increase in gas price will push the cost of urea production by ₹1,370 per ton and will increase electricity tariff by 45 paise per unit.
Pradhan had met with Modi and Jaitley on 20 June and 22 June to discuss gas price revision to incentivize output without further augmenting inflation.
The impending gas price hike will come close on the heels of an expected increase in sugar prices after the food ministry announced a hike in import duty on sugar on Monday, and the government's much-criticized rail fare hike that was announced last week.
The government on Monday increased the import duty on sugar by more than double from 15 percent to 40 percent, which is now expected to push the price of the product by ₹ 2 to ₹3 per kilogram, Times of India reported.
According to Food Minister Ram Vilas Paswan, the decision was taken to cut down on imports and boost the domestic industry. The rise in sugar prices comes at a time when the food inflation is already high, having touched 9.50 percent in May.