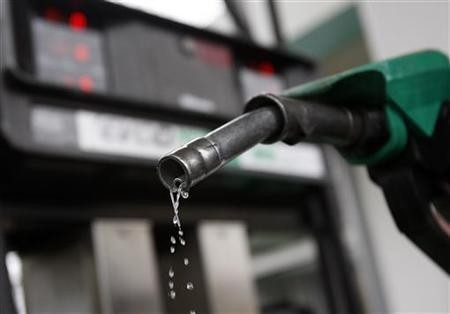 The average gasoline price in the U.S. has hit the lowest point and the United States government predicts the trend to continue throughout next year. The new forecast report by the Energy Department issued on Wednesday puts the average price of gasoline under $3 per gallon next year. Based on the low estimates, consumers will save as much as $61 billion spent on gas compared to the current year, The Washington Post reports.
In its monthly report, the Energy Department lowered its forecast for global oil prices next year by $18 a barrel to $83. The increase in oil production in countries like the U.S. and weak spots in the global economy has led to a steep reduction in oil prices over the last four months. In the U.S., the average price of gasoline has dropped for 48 consecutive days, hitting its lowest since December 2010. According to AAA, a non-profit federation for motor clubs in North America, drivers are currently paying $2.92 per gallon on average.
If the forecast by the U.S. government holds true, drivers will pay $2.94 per gallon on average in 2015, which compared to this year's average is 45 cents lower. The sharp plunge in the fuel prices was linked to lower prices for crude oil and weak fuel demand, said Adam Sieminski, administrator of the Energy Information Administration (EIA). While the Energy Department's statistical arm agreed with the forecast, it warned that the Organization of the Petroleum Exporting Countries (OPEC) could create demand by cutting down production and increasing the prices higher, SF Gate reports.
"Pretty simple economics right there," Tom Kloza, global head of energy analysis for the Oil Price Information Service, told The Washington Post. "We're using less. We're producing more. That's why prices are falling."
The EIA also predicts the demand for gasoline will slide despite the low prices due to the abundance of fuel-efficient cars and adoption of non-gas vehicles.