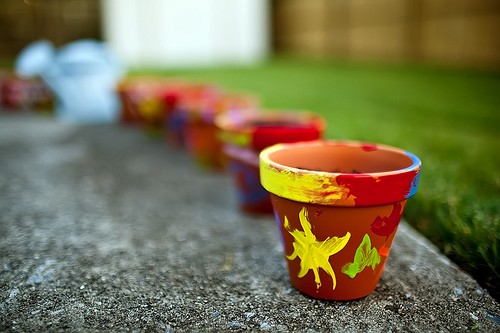 Gardening can be a good source of physical activity for kids, a new study says.
The importance of physical activity at childhood is well-known. However, latest research shows that children spend less time playing outdoors and more time watching TV and video games. A sedentary lifestyle has long been known to leave a lasting impact on the child's mental and physical health. Previous research has also shown physical fitness helps kids in performing better in school tests, particularly math and reading.
Until now, growing and cultivating plants are considered to be adult-centred activities. However, contradicting the popular belief, a team of South Korean researchers found that sparing a few minutes for digging, raking and weeding can help children remain fit and fine.
For the study, researchers assigned 17 kids to 10 different gardening tasks, either in a tunnel or in an outdoor area. It included digging, raking, weeding, mulching, hoeing, sowing seeds, watering, harvesting, mixing growing medium and planting transplants.
During their regular visits, twice a day, the children performed five gardening tasks. Each task involved five minutes gardening and five minutes resting time. With the help of portable telemetric calorimeters and heart rate monitors, researchers measured and recorded each child's oxygen uptake, energy expenditure and heart rate.
The 10 gardening activities were found providing sufficient physical activity needed for a healthy childhood. Activities like weeding, mulching, hoeing, sowing seeds, harvesting, watering, mixing growing medium and planting transplants provided moderate physical activity, while digging and raking helped kids to get some high-intensity exercise.
Researchers hoped that the findings will help introduce better physical interventions for children. "The gardening tasks will facilitate the development of garden-based exercise interventions for children, which can promote health and physically active lifestyle," they wrote.
The study has been reported in the journal HortTechnology.