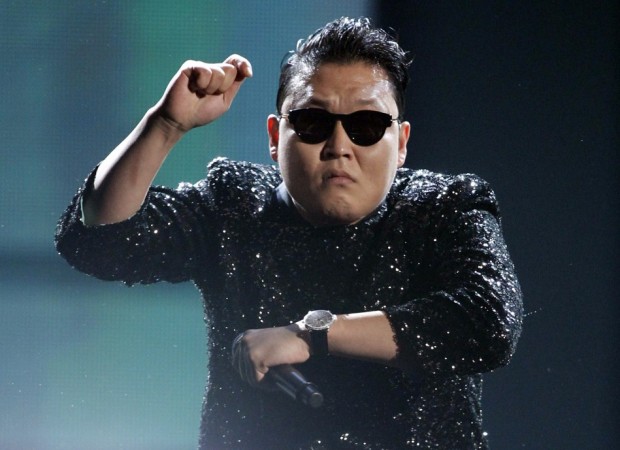 Viral Videos are those which gain popularity through internet sharing, social networking sites which bring them to the trending list of YouTube videos.
From 'Gangnam Style' to 'Kolaveri Di' and from 'Charlie bit my finger' to 'Husky Dog talking', they are those videos which get most viewers and likes on YouTube and other social networking sites.
Here are some popular viral videos of all time listed according to their number of viewers.
Gangnam Style – 2,08,35,51,904
'Gangnam Style' is the first video released in 2012 which went tremendously viral on YouTube and crossed two billion views. The star of the video is a Korean pop star Psy, who entertained the viewers in such extent that he reached over two billion views within two years of its release.
Justin Bieber – Baby ft. Ludacris – 1,08,47,48,550
'Baby ft. Ludacris' (2010) features Justin Bieber in the lead. The voice of Bieber was highly appreciated by the viewers which helped the YouTube video to cross one billion views. It was on the top before 'Gangnam Style' stole the crown of the most viral videos.
Charlie bit my finger – 76,73,84,240
'Charlie bit my finger' is a viral video uploaded in 2007 which gained many viewers attention. It is about two little brothers having fun and that moment was captured in the video. The expression of the two when the younger ones bits the other's finger will just make anybody laugh.
I don't like you Mommy – 11,06,00,546
One more video, "I don't like you Mommy" (2007), is of a boy who got a lot of appreciation by the viewers. The video is taken by a mother featuring her three-year-old son who tells her what he thinks about his "mommy".
Husky Dog Talking – "I love you" – 9,20,61,873
The 2008 funny video of a dog saying "I love you" became popular all over. The Husky dog named Mishka tried to copy the three words in the same way as its owners' were saying.
Why This Kolaveri Di – 8,38,11,076
The Indian video of a Tamil song 'Why this Kolaveri Di?' (2011) featuring Dhanush went viral on YouTube. 'Kolaveri' means murderous rage and 'Di' means girl in English. The song became the youth song in India after its release.
Mutant Giant Spider Dog – 7,46,42,513
The latest video of a pet dog dressed like a giant spider, chasing and spiking terror in people came on its way, has gone viral on YouTube. The video, entitled as "Mutant Giant Spider Dog", shows a dog named Chica in a giant spider costume. It is hilarious to watch the way the 'Spider dog' scares people around it.
Sadie doesn't want her brother to grow up – 2,84,00,599
A video of a five-year-old girl Sadie, who loves her baby brother too much, has gone viral on social networking sites. Sadie loves her one-year-old brother so much that she doesn't want him to grow up.