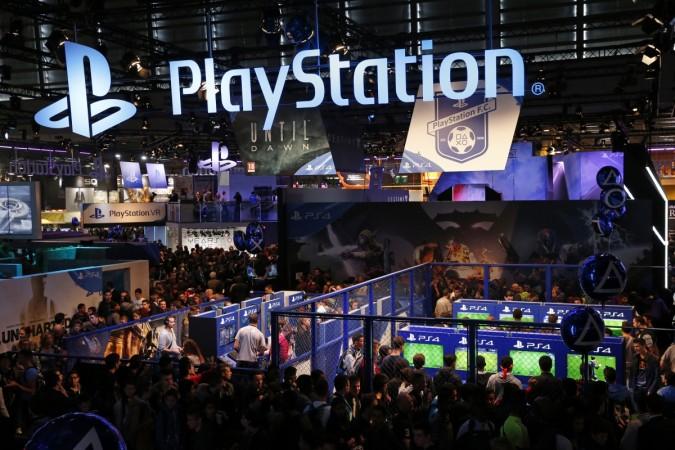 Cologne, Germany, is all set to host the annual gaming trade show, Gamescom 2016. The annual event will allow people from the gaming industry to come together and it has been touted as the "European E3."
Gamescom 2016 will be running from Aug. 17 to 21 and the general public are allowed only from Aug. 18.
Unlike previous year, 2016's event will not feature any conference from gaming giants like Sony and Microsoft, and these companies will be bringing their games to the floor, where it can be tested.
Fans can hope to find new trailers of games (namely "Titanfall 2," "Gears 4," "Prey," "Dishonored 2," "Resi 7" and more) and update to whatever was revealed and shown at E3.
Big publishers like Sony, Microsoft, Ubisoft and Blizzard have revealed the games that will be showcased at Gamescom 2016.
Sony
Though Sony has said that it is not conducting any press conference at the upcoming Gamescom 2016, it noted that it would be showcasing a huge list of games on the floor. The games being showcased will be for PlayStation 4 platform and the upcoming PlayStation VR.
PS4
"Gran Turismo Sport"
"Titanfall 2"
"Destiny: Rise of Iron"
PlayStation VR
"Batman: Arkham VR"
"Battlezone"
"Bound VR"
"EVE Valkyrie"
"Farpoint"
"Hatsune Miku: VR Future Live"
"Headmaster"
"Here They Lie"
"Hustle Kings VR"
"The Playroom VR"
"Resident Evil 7 Biohazard"
"RIGS. Mechanized Combat League"
"Robinson: The Journey"
"Until Dawn: Rush of Blood"
"Super Stardust Ultra VR"
"Tumble VR"
"PlayStation VR Worlds"
Live Cinema Demos
"Horizon Zero Dawn"
"Days Gone"
"Detroit: Become Human"
"Call of Duty: Infinite Warfare"
"Mafia III"
"PlayStation Truck & Mixed Zone"
"Killing Floor 2"
"Aragami"
"Ni-oh"
"Ronin"
"Yakuza 0"
"Outlast 2"
"Farming Simulator 17"
"Batman: The Telltale Series"
"Killstrain"
"Overcoocked"
"Bound"
"WRC 6"
"Worms WMD"
"Gang Beasts"
"AVICII | Vector"
"The Tomorrow Children"
"World of Warriors"
"Gravity Rush 2"
Sony will also be hosting a special PlayStation Meeting on Sept. 7 in New York, where it is rumoured to unveil PlayStation Neo console.
Microsoft
Similar to Sony, Microsoft too has revealed that it will not be having any press conferences but will be hosting a "new and more intimate Xbox FanFest experience," for those attending Gamescom 2016. It has promised more details on it at a later date.
Here are the games that will be featured on the game floor:
"Gears of War 4"
"Forza Horizon 3"
"Halo Wars 2"
"ReCore"
"Sea of Thieves"
"Happy Few"
"Everspace"
"Cuphead"
The Xbox booth at Gamescom
Aug. 17 – 9:00 a.m. until 7:00 p.m. CEST (press/trade only day)
Aug. 18 and Aug. 19 – 10:00 a.m. until 8:00 p.m. CEST
Aug. 20 – 9:00 a.m. until 8:00 p.m. CEST
Aug, 21 – 9:00 a.m. until 6:00 p.m. CEST
Ubisoft
Ubisoft announced via its official blog that Gamescom 2016 participants will be able to play the following video games:
"For Honor"
"Steep"
"Star Trek: Bridge Crew"
"Eagle Flight"
Ubisoft will also be having exclusive demos of the following games:
"South Park: The Fractured But Whole"
"Tom Clancy's Ghost Recon Wildlands"
"Watch Dogs 2"
It also noted that the Ubisoft booth [Hall 6.1, space B020] will be featuring activities, which will be inclusive of stage shows, exclusive presentations, "Assassin's Creed" movie behind-the-scenes look and more. The "Assassin's Creed" movie features Michael Fassbender and Jeremy Irons.
"Gamescom is a key moment for the industry and for our teams," said Alain Corre, EMEA executive director at Ubisoft in a statement.
"It gives us the opportunity to put our games into thousands of players' hands and get their feedback to make them even better," Corre added.
Blizzard
Blizzard noted that it is "coming back" to Cologne and will be their "biggest presence to date." The company will be featuring a special preview video on Aug. 16 on the games it will be showcasing at gaming event.
Participants at the Blizzard booth in Hall 7 will have the chance of playing:
"Overwatch"
"World of Warcraft"
"Heroes of the Storm"
"Hearthstone"
"Diablo"
"StarCraft"
Visitors to the booth will be able to play new Demon Hunter class of "World of Warcraft: Legion." Apart from these events, the company also promised several activities like dance and costume contests, signing sessions, quizzes, contests, and two performances from Video Games Live.
Live Steams
Gamescom 2016 will feature several live steams at the event:
FUT LIVE! on Aug. 16 at 10:30 a.m. PT/7:30 p.m. CET. This event will also be premiering a new Gameplay Trailer for "FIFA 17" and a first look at a new FIFA on Mobile.
"Battlefield 1" will also be live streaming its 64-player multiplayer gameplay at the gaming event. The live stream will be on Aug. 16 at 12 p.m. PT/9 p.m CEST. EA has also teased a new map that will be live streamed.
Bungie will be live streaming "Rise of Iron Destiny" expansion, where it is said to detail the Crucible changes.
EA has revealed that it will be live steaming multiplayer match at the event for "Titanfall 2". Moreover the event will also include details on the "FIFA 17," "NHl 17", "Madden NFL 17" and "Star Wars" games.
The EA live steam is said to take place on Aug. 16 at 8:15 p.m. CET/10:15 a.m. PST.