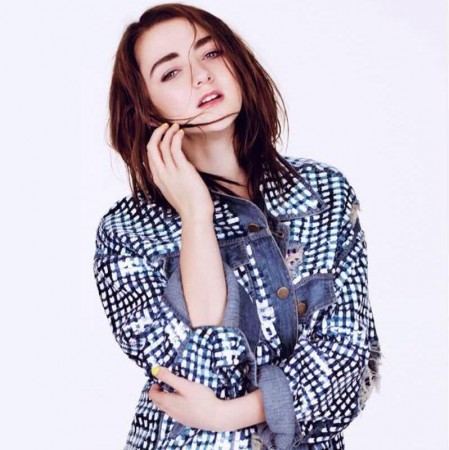 Recently, there were reports that actress Sophie Turner, who is best known for playing the 'naïve' Sansa Stark on the "Game of Thrones", thanked the HBO series for her sex education. The 19-year-old, who has been on the show since she was 14, admitted that by the time her mother planned the 'birds and bees talk' with her, she already knew everything.
And now, we have the youngest Stark daughter, Arya Stark (Maisie Williams), who will make her first appearance in Season 5 of "The House of Black and White" episode, revealing that watching the "Game of Thrones" is a family affair for her.
With graphic hyper-violence, in-your-face nudity and writhing nude sex fiends, "Game of Thrones" is perhaps the least family-friendly show on television. But for actress Maisie Williams, watching the show has to be a family affair.
Williams, who was on "Jimmy Kimmel Live" recently, said that she watches the show with her entire family. "I watch it with my nan, auntie, cousins, my dogs, and the whole family... everyone," Williams said on the show, while explaining that it does get a bit awkward sometimes. "I was cast when I was twelve and I still feel like I'm not old enough to watch it," she said.
Well, it is indeed impossible for anyone to be old enough to watch "Game of Thrones" and maybe that's the reason Williams' 87-year-old grandmother gets drunk on gin for every episode. "Every time there was, like, a pair of boobs on the screen, mom would just fill up her drink with more gin," Williams revealed with a laugh.
While on the show, the actress shared many other interesting facts, which included -- she not having read the novel, which has inspired the series, and being one of the lucky few cast members to have met the Queen when the latter visited the set of "Game of Thrones" last year.
In the meantime, everyone's favourite child assassin, Arya Stark, will make her maiden appearance in the latest Season 5 in the second episode titled --- "The House of Black and White", where Arya will arrive in Braavos.