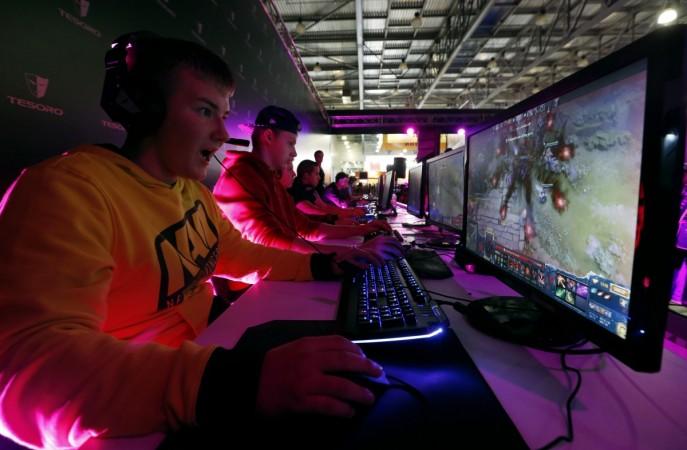 MTS India and Plugged IN, in association with NODWIN, will host GameGod - a gala gaming event in Bangalore from 14 to 16 November.
The GameGod Arena will be spread over an area of 6000 square feet and will feature an interesting mix of PC, console and tablet-based games. The event will happen at the Bangalore International Exhibition Centre (BIEC).
The total prize money has been revealed as Rs. 27,00,000
"MTS takes upon itself to provide a platform for talented individuals across different walks of life to showcase their skill. In this endeavor, I am happy to present the GameGod arena powered by MTS. GameGod will bring together some of the best gamers from across the country under one roof for an enthralling contest. The event will surely be one its kind," stated Leonid Musatov, Chief Marketing & Brand Officer, MTS India, while speaking on the event.
The competition will feature DOTA 2, CS: GO, FIFA, TEKKEN Tag Tournament 2, Just Dance, Candy Crush, Temple Run and Angry Birds.
The grand finale, to be held at Plugged IN, will see 64 teams for DOTA 2 and CS: GO, and over 2000 gamers competing with each other for top spots.
"The interactive gaming industry is a major driving force behind the many technological improvements we see in the PC industry today. From faster and more powerful processors to more advanced and feature rich applications, the latest and most cutting edge technologies are being developed due to the high demand in this industry," stressed Mehul Lanvers-Shah, Managing Director, Hannover Fairs India Pvt Ltd., while speaking on the launch of GameGod Arena.
"We are happy to bring gaming enthusiasts from across the country together at PLUGGED IN. India's premier consumer electronics and technology event would not have comprehensively showcased the latest digital technology and break through innovations without Games Arena."