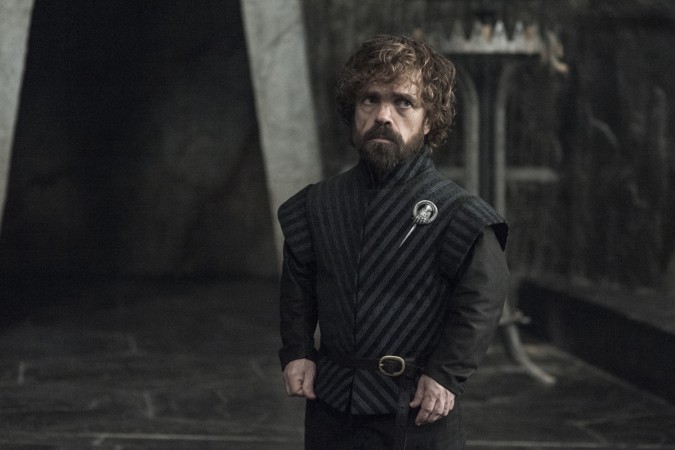 Oh. My. God! Game of Thrones fans, hold your horses tight as Indian film director Imtiaz Ali shared a tease from the HBO show on his Instagram account.
The Tamasha director is currently in Jammu and Kashmir attending the renowned snow festival in Pahalgam. Sharing several picturesque photos from the event, the director caught fans attention with his Instagram post this morning.
Sharing the picture from the event, he captioned it: "With Tyrion Lannister at the Pahalgam festival :)" adding a tongue out smiley.
Wait! Before you jump the gun and begin speculating that the Hollywood star is in the country, look closely and you will see that the person in the picture looks someone like the Lannister and not Peter Dinklage.
The look-alike, unlike the actual actor, does not sport a beard. Avid GoT fans could spot the doppelganger through the features. The first difference you spot is that the 'twin' has darker eyes whereas the GoT star is popular for his green eyes.
On closer look, fans can also spot that the "Tyrion Lannister" in Ali's picture has a longer nose when compared to Dinklage. The actor was recently photographed at The Sundance Film Festival in January sporting wavy hairdo, whereas Ali's Lannister sports a straight hairstyle. Spotted any more difference? Let us know in the comments below.
The surprising resemblance of the man in the photograph to the Hollywood actor got some fans believing that Ali was indeed spending time with the GoT star while several looked through it. "If Peter Dinklage had a baby with Rajpal Yadav," pointed out an Instagram user.
"OMG where did you find him?:P :D He resembles Tyrion so much," asked an exciting fan. "Gareebo ke Peter Dinklage (The poor's Peter Dinklage)," joked another.
IBT India has reached out to the director to find out more about the doppelganger.
On the work front, Imtiaz Ali is teaming up with Ekta Kapoor to retell the famous story of Laila Majnu. The director will be at the helm as a producer for this project while Sajid Ali will direct the venture. The movie will star new faces and is slated to release on May 4, 2018.