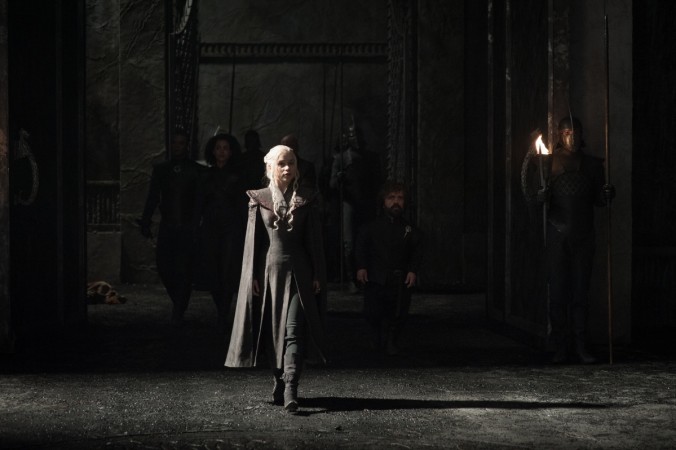 Some of the highlights of Game of Thrones are its action-driven scenes, and like every other season, the upcoming one will also feature a massive battle and dragons will definitely be involved.
The trailer for Season 7 of the HBO fantasy drama hints at Cersei Lannister's forces clashing with Daenerys' as they battle for the Iron Throne.
Also read: California hill fire: The Big Bang Theory star Johnny Galecki's ranch burns down; was he hurt?
According to Winter is Coming, a dedicated Game of Thrones site, one battle scene will see the Lannisters, having sacked Highgarden, marching home with their loot when they are attacked by Daenerys and her men. This is set to take place in episode 4, and will take up at least 20 minutes of the episode.
Besides this, the threat of the White Walkers is something that leaders of the Seven Kingdom have to address immediately, and speculations are rife that Daenerys' dragons will prove useful there as well.
As the drama has started inching towards its finale, we can expect the merging of various storylines, some of which might not have pleasant endings.
For instance, Tyrion's meeting with his sister is expected to be an interesting one. Cersei did not think twice before attempting to have him killed, and it would please Tyrion to no end to see his sister meet a nasty end. But before that expect a lot of drama as Tyrion has transformed into Daenerys' trusted man, and Daenerys is all set to claim the throne as her own.
Game of Thrones Season 7 will premiere July 16 on HBO. In India, the episode will air on Star World and Star World HD on July 18.