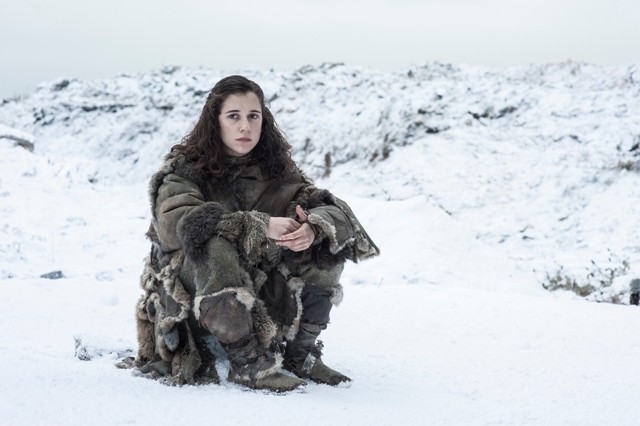 There have been quite a number of theories regarding Jon Snow's parentage, and the Season 6 finale of "Game of Thrones" gave viewers a hint at what to expect in the upcoming season of the show based on George R R Martin's "A Song of Ice and Fire" series. The finale showed Lyanna handing over a baby to her brother Ned Stark, who was accompanied by Howland Reed, and according to a popular theory that seemed far-fetched earlier, there could have been another baby in the Tower of Joy – Meera Reed.
Why didn't he take the two babies home and raise them as his? According to the theory, he raised Jon as his own to protect the baby from the Baratheon and Lannister armies, and thought it was wise to separate the two so as not to raise suspicion.
This theory gained traction after the Season 6 finale aired, and many believe that Daenerys, Jon Snow and Meera Reed, all Targaryens if the theory turns out to be true, will reclaim the Iron Throne.
Last year, Digital Spy spoke to Ellie Kendrick about the possibility of Jon Snow and Meera Reed being siblings, but she seemed uncertain.
I genuinely don't have any idea as we don't get told anything! I don't know. I think people might just be thinking that because we've both got curly hair. In the books, our characters are described quite differently.
"Hey, I'd love it to be true because it would mean great things for my character, but I'm holding back on speculation for now. I think what's been going on in George RR Martin's brain is so much more a complex wormhole than we could possibly imagine. I think there's definitely a mystery to Meera and Jojen and their parentage, but I think it'll unwind itself eventually."
"Game of Thrones" Season 7 will return to HBO in 2017.