With just a week more to go before the Season 7 premiere of Game of Thrones, HBO has finally released the official titles and synopses for the first few episodes.
The premiere, which will air on July 16, is titled Dragonstone and it will see Daenerys returning to Westeros. Dragonstone previously belonged to House Targaryen, and it is rumoured that the Mother of Dragons will set up base there.
Also read: Kylie Jenner goes nude but preserves her modesty with a white towel [PHOTOS]
As for Kit Harington's Jon Snow, it is going to be a tumultuous time in Winterfell as the synopsis for the second episode states that Jon faces a revolt. Speculations are rife that he could also be facing resistance from his sister Sansa Stark who didn't seem pleased when he was crowned the King of North in the previous season.
Meanwhile, the third episode will see Jamie realising his mistakes and this could have something to do with him seeing his sister and lover Cersei's true colours. Will he finally turn against her? Only time will tell, but the upcoming season is sure to be jam-packed with drama as several key characters will finally meet.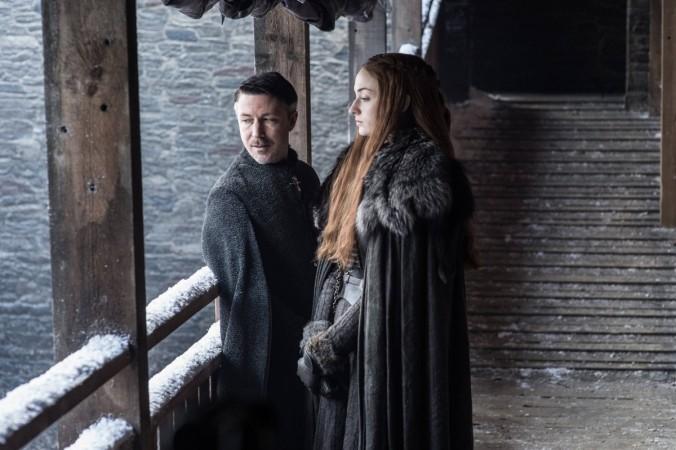 Photos from filming location show Tyrion meeting up with Jon Snow, and this could lead to him meeting Daenerys and her dragons as well.
The synopses for the first three episodes read:
Dragonstone - Jon organizes the defense of the North. Cersei tries to even the odds. Daenerys comes home.
Stormborn - Daenerys receives an unexpected visitor. Jon faces a revolt. Tyrion plans the conquest of Westeros.
The Queen's Justice - Daenerys holds court. Cersei returns a gift. Jaime learns from his mistakes.
Game of Thrones Season 7 will return to HBO on July 16. The penultimate season has just seven episodes.