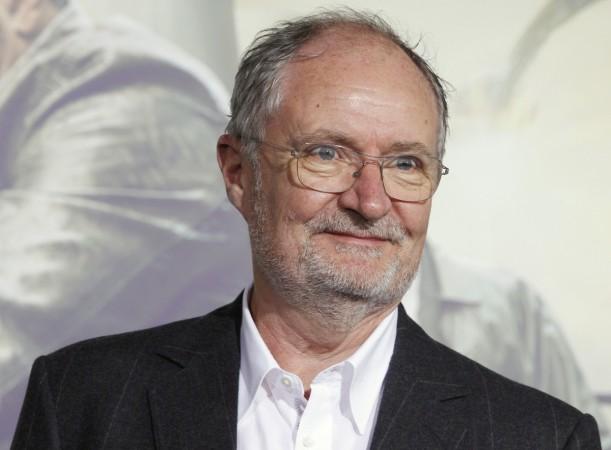 HBO's hit fantasy series "Game of Thrones" has cast actor Jim Broadbent, who played Horace Slughorn in the "Harry Potter" series, for its highly anticipated Season 7.
Not much is known about the character he is playing other than that it's a significant role. But people at Watchers on the Wall believe he could be a priest, a general or a merchant. They have come to this conclusion based on the casting call that was leaked recently.
General: "In the age range 40 to 55. He's a senior military officer, and they're looking for a white actor who uses the British RP accent. The actor is needed for the week of September 6th."
Priest: "In his 60s. He's a venerable priest with moral authority and gravitas. The show is seeking a white actor, using an RP accent, with characterful face for this part. He's scheduled to shoot one week, from September 22nd."
Merchant: "In his 40s. The merchant appears at an inn during a busy evening. They're seeking a character actor, for a non-combatant role. His appearance is more open, including ethnicity/race. That suggests a character appearing somewhere in Essos- or a place we've never been before, since Daenerys is now on the move. This part is scheduled to shoot the first week of November."
However, some fans believe Broadbent will be playing Maester Marwyn, a character in George R R Martin's "A Song of Ice and Fire" series, which is the source material for "Game of Thrones" television series. Marwyn is an important character who features in Samwell's adventures at the Citadel.
Interestingly, Broadbent is not the first actor to shift from the wizarding world of Harry Potter over to George R.R Martin's Westeros. Natalia Tena, who played Tonks in the "Harry Potter" series was Osha in the HBO fantasy drama; David Bradley, who played Filch, was Walder Frey in "Game of Thrones" and Ciarán Hinds played Aberforth Dumbledore and later Mance Rayder.
Season 7 of "Game of Thrones" will be filmed in Northern Ireland, Spain and Iceland and the show is set to premiere next summer and will consist of only seven episodes, instead of its usual 10.