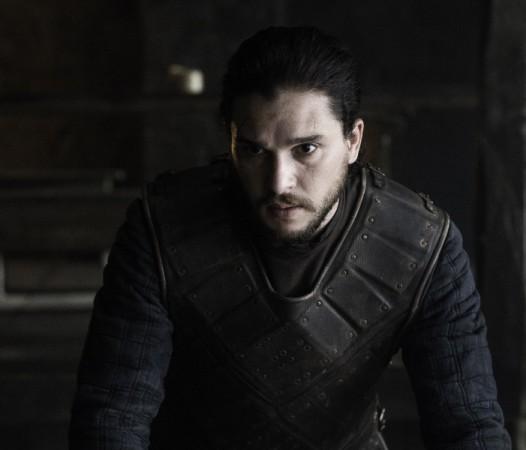 The titles for the last three episodes of this season of "Game of Thrones" have surfaced online, and tease some really exciting details about what's in store. Fans can definitely look forward to that much-awaited confrontation between Ramsay and Jon Snow in an upcoming episode. The titles are as follows:
Episode 8 - "No One"
Episode 9 - "Battle of Bastards"
Episode 10 - "The Winds of Winter"
Meanwhile, the official synopsis for episode 7, titled "The Broken Man," reads: "The High Sparrow eyes another target. Jaime confronts a hero. Arya makes a plan. The North is reminded." Check out the promo below.
ComicBookMovie speculates that episode 8's name, "No One," clearly refers to Arya and her ongoing training. Maybe the "plan" she makes in next week's episode will set the stage for something big in episode 8.
"Battle of Bastards" is likely to feature Jon Snow and the loathsome Ramsay Bolton clash swords. Let's hope it doesn't end in a tragedy of some sort.
And finally we have "The Winds of Winter," which is the title of the yet-to-be-published sixth novel in George RR Martin's "Song of Ice and Fire" saga. In this season's finale episode, we can probably expect the stage to be set for some kind of ultimate showdown with the White Walkers. After all, "The dead are coming."