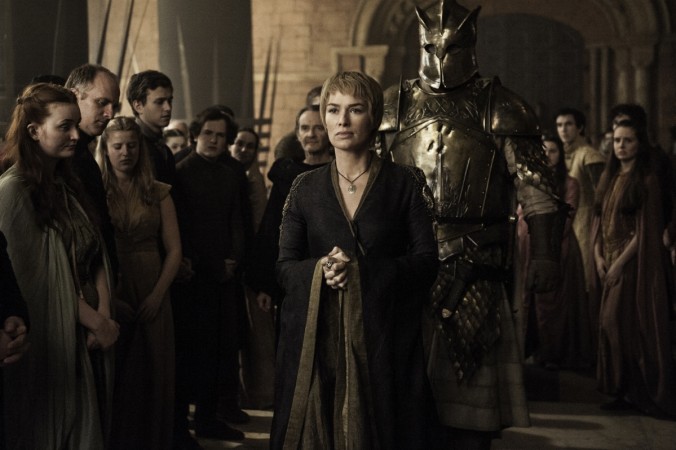 HBO recently revealed the titles of final two episodes of "Game of Thrones" Season 6. Apart from it, the network also revealed that the sixth season finale will have a duration of 69 minutes instead of the usual 50-60 minutes.
According to Comic Book, show-runners of "Game of Thrones" had said previously that Season 6 will showcase the largest battle in the history of the series to date. According to the titles, it seems that long-awaited battle will occur in the ninth episode of the series instead of in the season finale.
The title of the finale is "The Winds of Winter" and that refers to George R R Martin's unfinished sixth novel of "A Song of Ice and Fire Saga." Miguel Sapochnik will be directing the finale. Sapochnik had previously directed last year's Hardhome episode where Jon Snow led an unexpected battle against the White Walkers.
Comic Book has also stated that "Game of Thrones" wrapping up most of the storyline now; Daenerys will be colliding with Westerners, Jon Snow and Sansa Stark are trying their best to take back Winterfell, and the "Lannisters' plays for the Iron Throne will ultimately be tested as Margaery and Tommen's story with the High Sparrow unfolds."
In Season 6, fans might get to see Arya's fate that was left in a cliff-hanger in last week's episode as well as The Hound's battle with his brother, The Mountain, after he returned to King's Landing.
In the previous episode titled "The Broken Man," Arya got a picturesque view of Braavos. The episode also featured Jamie Lannister as he was confronted by a mysterious hero. The teaser of the episode showed Jamie confronting Brynden Tully and Edmure Tully with his troops at Riverrun.
The episode also featured Margaery Tyrell and her grandmother, Lady Olenna Tyrell, as Septa Unella watched them. After High Sparrow went for another target, the North was reminded to be alert.