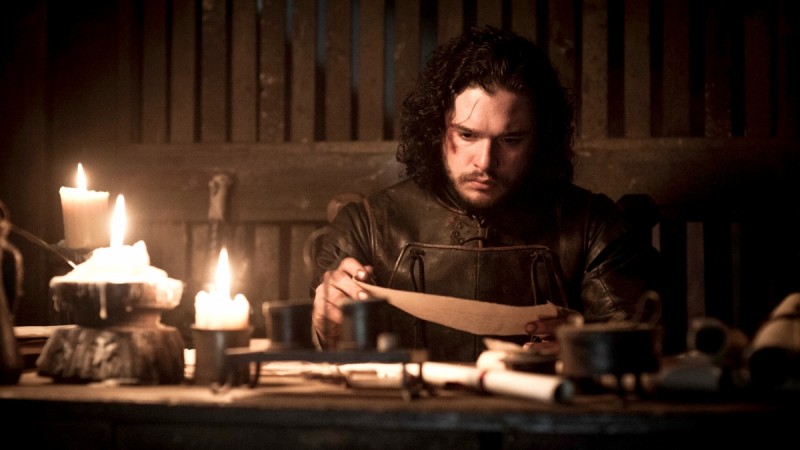 Filming of "Game of Thrones" season 6 is underway in Spain, and according to spoilers from the filming location, the show is all set to film the Tower of Joy scene in the next couple of weeks.
According to spoiler forum Watchers on the Wall, the show will be filmed at the Castillo de Zafra in Campillo de Dueñas, Spain, from 28 September till 30 September, and the Tower of Joy scene will be filmed at the castle.
As fans of George RR Martin's "A Song of Ice and Fire" series already know, the battle at the Tower of Joy is an important event in the book, which has Lord Eddard Stark and six of his companions approaching the tower to rescue his sister Lyanna. However, they find it guarded by three members of the Kingsguard, and the fight that follows just leaves two survivors – Eddard and Howland Reed. Lyanna was found dying in the tower.
Another reason why the Tower of Joy is an important event is because of its possible connection to the identity of Jon Snow's true parentage. According to one theory, Rhaegar Targaryen and Lyanna Stark are Jon Snow's true parents, and the lad was entrusted into Eddard Stark's care by his dying sister.
There has been no official announcement on who will be cast as Lyanna, but according to a Watchers on the Wall reader, Katie McGrath could land the role. "Only name I've even heard is Katie McGrath, which goes with a grain of salt because it was a "friend of a friend of a source" on 4chan or something," the reader noted.
Reportedly, there was also a casting call for a "young stunner" of about 18-20 years, and many believe this could be for the role of Lyanna.
"Game of Thrones" will return to HBO in April, and Martin's next instalment in the "A Song of Ice and Fire" series is expected to be released in the first half of 2016.