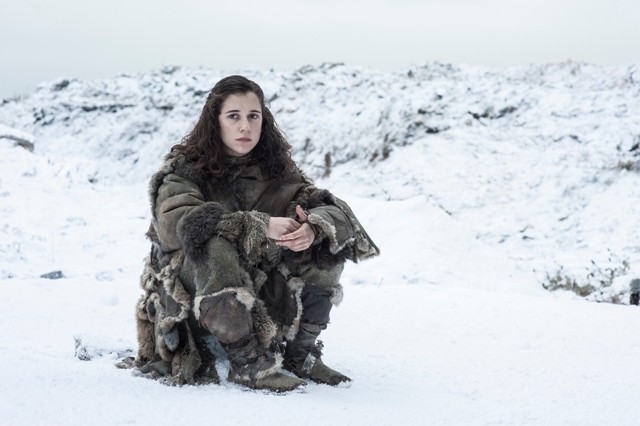 Next Sunday's episode of "Game of Thrones," titled "Blood of My Blood," is expected to reveal more about Jon Snow's parentage. The title is, in fact, a Dothraki saying about family, but it does not mean the episode will be focused entirely on the Daenerys. As "Game of Thrones" viewers know, the most important players in an episode are often left out in the description, and chances are high that we will soon learn more about Jon Snow.
The previous episode, titled "The Door," has once again sparked rumours of a link between Jon Snow and Meera, after she succeeded in killing a White Walker. At one point in the episode, one of the Children of the Forest attacks a White Walker with a spear. But the creature does not die. In fact, he plucks the spear out of his chest and kills the elf. Meera then picks up a spear and stabs the Walker in the chest, annihilating it successfully. This scene has many wondering if she succeeded in killing the White Walker because the spear was tipped with Dragon Glass or if Meera has a much larger role to play in the scheme of things.
One of the popular theories doing the rounds is that both Meera and Jon Snow are siblings. According to the theory, they were both born to Lyanna Stark in the Tower of Joy and Ned Stark and Howland Reed are the only two people who know the truth. Ned takes Jon Snow back to Winterfell and Howland takes Meera back with him, bringing her up as his own and they're never told the truth about their parentage
The synopsis for "Blood of My Blood" reads: "An old foe returns; Gilly meets Sam's family; Arya faces a difficult choice; Jaime faces off against the High Sparrow."
Check out the promo video below:

"Game of Thrones" airs Sundays on HBO.