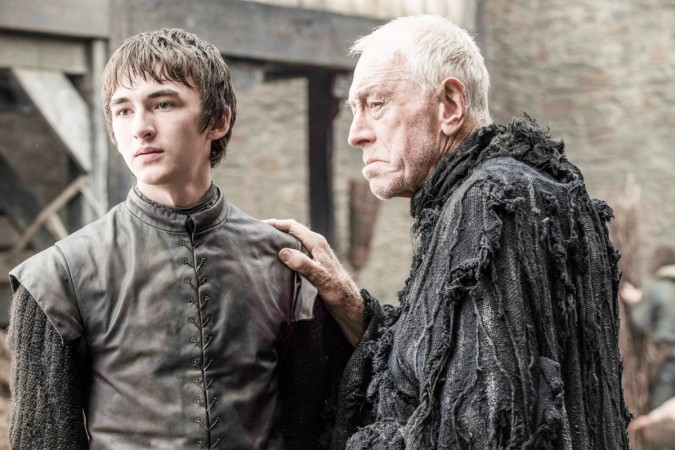 "Game of Thrones" Season 6 has been comparatively a lucky one for the Starks, with all the children safer than they have been in a long time. There was even a reunion of one pair of siblings in the previous episode, and we might finally make a revelation about their family in the upcoming Season 6 episode 5 titled "The Door," which will be aired on Sunday, May 22.
Spoilers for "Game of Thrones" Season 6 ahead
The previously aired "Book of the Stranger" witnessed one of the most touching reunions on the HBO show, when Sansa (Sophie Turner) finally met her half-brother Jon Snow (Kit Harrington). Despite his initial inhibitions, after learning that his youngest brother is currently imprisoned by the man who raped his sister, Jon Snow is soon going to wage a war against Ramsay (Iwan Rheon).
As Sansa and Jon prepare for the war, their sister Arya (Maisie Williams) no longer exists, and in her place is a girl who want no revenge. All she is supposed to want is to serve the Many-Faced God.
However, the most important development is possibly happening with Bran (Isaac Hempstead Wright) who has been making short visits to the past. Fans saw him bearing witness to his father's swordfight with Ser Arthur Dayne (Luke Roberts) at the Tower of Joy. However, before he could see what is happening inside the tower, the Three Eyed Raven (Max von Sydow) woke him from the vision.
Also Read: Who will be America's next drag superstar - Kim Chi, Naomi or Bob?
The promo for the upcoming episode says that he "learns a great deal." Could this mean that Bran will finally learn his father's long-held secret, which is that his half-brother Jon is really his cousin and a rightful heir to the Iron Throne?
The promo for "The Door," however, shows Bran with an army of White Walkers and it looks like they can see him. Previously, we have seen that Bran can be heard during his visions, but if he can be seen as well, then he can be the Superhero that can save the Seven Kingdom.
You can watch the promo for "The Door" shared by Television Promos via YouTube. Here is the official synopsis for the upcoming Season 6 episode 5 of "Game of Thrones" titled "The Door:"
Tyrion seeks a strange ally; Bran learns a great deal; Brienne goes on a mission; Arya gets a chance to prove herself.