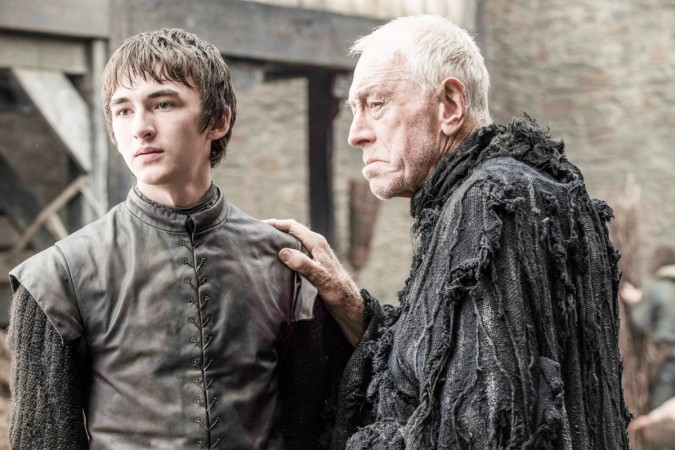 Warning: Major spoilers ahead.
"Game of Thrones" is known for delivering twist after twist in a compelling storyline that excels in plot development. The fourth episode of Season 6, titled "Book of the Stranger," was one of those episodes in which plot developments were a priority and gave us brief insight into where the storyline is heading to.
Jon Snow reunited with Sansa Stark. Daenerys became the Dothraki queen. Osha dies at the hands of Ramsay Bolton. And the alliance between the Lannisters and the Tyrells strengthened despite the fact that both the clans do not trust each other.
Ramin Djawadi composed a compelling soundtrack for this episode but that did not start until Sansa met Snow. It was a moment of anticipation, hope and surprise for Sansa and Djawadi complemented it somber cello and violin layers that transcended into a full orchestral swell when the two siblings met. The most attractive part of this section of the score was that it was designed to create a moment of hope during the grim atmosphere of war and betrayal. So, violin and cello layers followed by a brief orchestral rhythm was the perfect way to convey the complicated emotions displayed on screen.
The scene where Osha tries to seduce Ramsay Bolton, and is eventually killed by him, also has a similar but a more sinister soundscape. Beginning with shrill synth layers with dark tones, it moves on to a bass-like harmonising tone that reflects the overall atmosphere of fear and surprise that Osha felt moments before she was stabbed.
The highlight of the score of this week's episode was the final few minutes when Daenerys emerges from raging flames to claim her new Dothraki army. A tense and atmospheric synth improvisation starts the proceeding for this scene as Daenerys confronts the Dothraki Khals. It quickly proceeds to a tenser cello and double-bass oriented sound as the fire spreads before blasting into a full orchestral sinister sound with cinematic drums as Daenerys emerges unaffected from the fire. An interesting fact about this section of the score was the way voices were used to convey the end of a rule and the beginning of another at the same point of time.
The end-credits track summarises the crucial plot developments of the entire episode with the use of war drums, orchestral sounds and epic voices.
Overall, I enjoyed the minimalistic approach taken by Djawadi on the score for this week's episode and also the momentary transitions into a full scale epic sound.