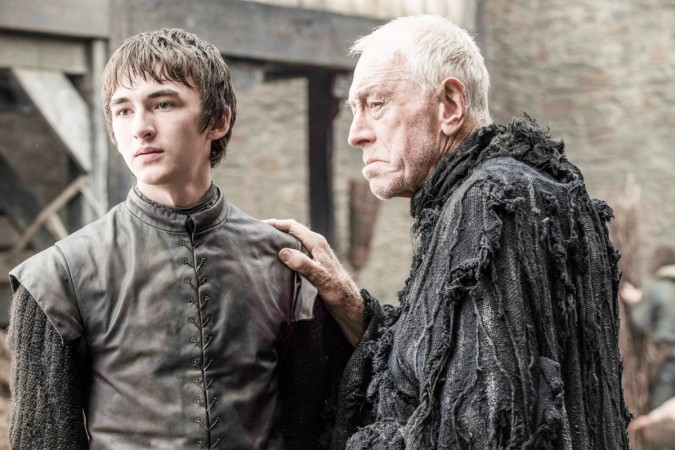 In the upcoming episode of HBO's "Game of Thrones" Season 6 episode 2 titled "Home," it looks like Bran Stark (Isaac Hempstead Wright) will have a vision of the Tower of Joy while using his greenseeing abilities. This, as fans of the books by George RR Martin know, is a key location in the story of Jon Snow (Kit Harrington), whose fate still remains a mystery.
The synopsis of "Home," as stated by Independent, reads:
"Bran trains with the Three-Eyed Raven (Max von Sydow). In King's Landing, Jaime (Nikolaj Coster-Waldau) advises Tommen (Dean-Charles Chapman). Tyrion (Peter Dinklage) demands good news, but has to make his own. At Castle Black, the Night's Watch stands behind Thorne (Owen Teale). Ramsay Bolton (Iwan Rheon) proposes a plan, and Balon Greyjoy (Patrick Malahide) entertains other proposals."
Tower of Joy is the place where Bran's father Eddard (Ned) Stark (Sean Bean) lost his sister, Lyanna Stark, after the battle with three members of the Kingsguard (Ser Arthur Dayne, Ser Oswell Whent, and Lord Commander Gerold Hightower). The scene is a pivotal one in "A Song of Ice and Fire" novel and it seems that the events will be brought to small screen by Bran's vision.
According to several fan rumours stated by Independent, the battle at Tower of Joy also tells the story of Jon's origins. It is speculated that Lyanna handed her son with Rhaegar Targaryen over to Ned following the battle and that the Lord of the North raised the baby as his bastard son. That is the storyline fans saw in the previous seasons of "Game of Thrones."
Whether Bran will visit the Tower of Joy and bare witness to the events that happened there or not will be seen when "Home" airs on May 1, 2016.