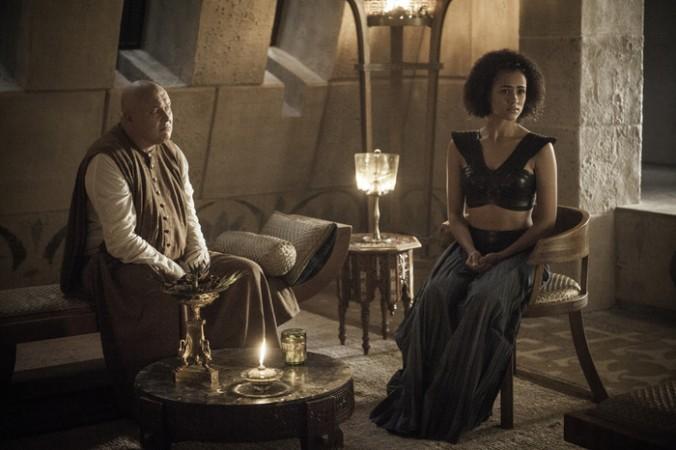 HBO has released new pictures from the second episode of "Game of Thrones" ahead of its telecast on Sunday, May 1. Season 6 episode 2 of the fantasy drama based on George R. R. Martin's "A Song of Ice and Fire" is titled "Home" and it will feature the return of several characters such as Theon's sister Yara and his father Balon Greyjoy, and Bran Stark, who was missing in action the previous season.
These new photos give fans a peek into what's in store for them in the second episode, which will see Bran training under the Three-Eyed Raven, the character played by Max von Sydow. The Three-Eyed Raven will be responsible for teaching Bran the correct technique to use his supernatural gifts, which include the ability to transfer himself into the body of another creature. This process is called "warging."
"The Three-Eyed Raven's job throughout Season 5 offscreen was to train Bran and show him exactly what these are and what he can do with them," Isaac Hempstead-Wright, the actor who plays Bran, told IGN. "So when we meet Bran in Season 6, he's still training, but he's good enough to show us some particularly interesting glimpses into the past maybe, and also some other things."
In the U.S "Game of Thrones" airs Sundays on HBO and in India it will air Tuesdays on Star World Premiere HD.
Find below pictures from Season 6 episode 2 of "Game of Thrones."